THE BEST hotels FOR golf HOLIDAYS IN Southern Brittany
Les Hortensias****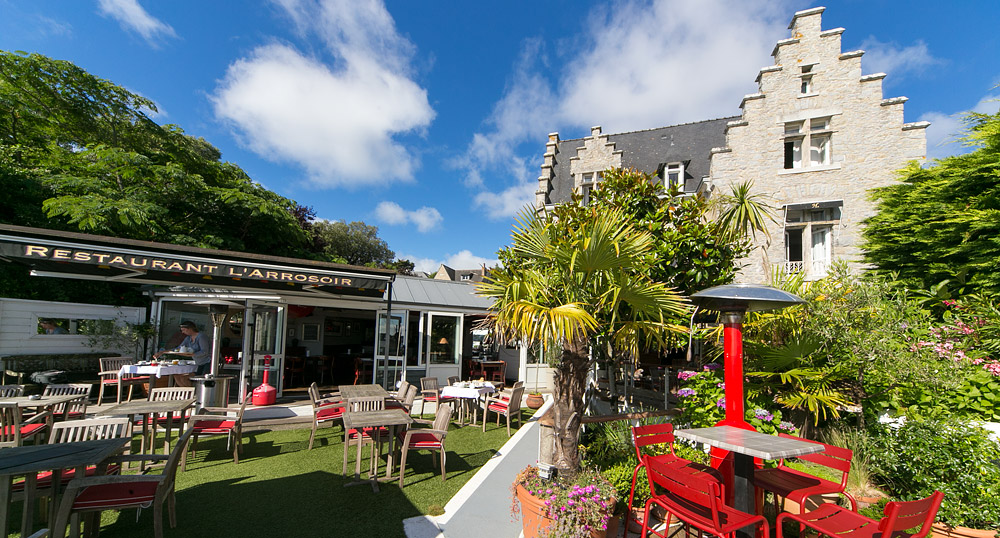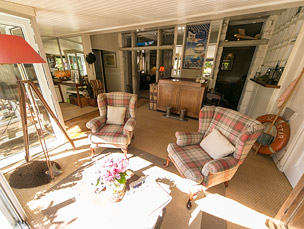 The most delightful hotel in La Trinité (possibly the whole of Brittany) is the tiny Hortensias. Just six exquisite rooms, an outdoor 'mini-bar' and a wonderful restaurant, it is the tastiest little hotel in Southern Brittany. But be warned, the rooms (and restaurant tables) are in great demand - so please plan your golf holiday well in advance!!!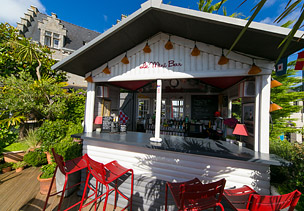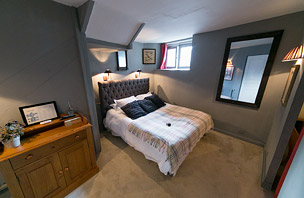 The bedrooms are truly 'boutique' style: all individually styled with a nautical/coastal theme and everyone different. The owners have a deft touch with décor and you are sure to love the feel and charm of the place. Bathrooms have been well crafted too with lots of little luxuries. Before dinner a drink at the "mini-bar" on the patio is a must before indulging in the mouth-watering array of dishes served up at tables on the sunny decking or inside nestled in the cosy embrace of the restaurant.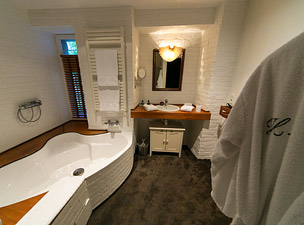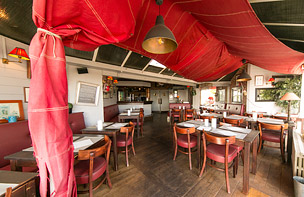 Should you wish to dine out, just take a short stroll along the sea/riverfront where there are a selection of other restaurants in the popular, yet peaceful, Trinité sur Mer. Oh, and maybe consider a late Tee-time as breakfasts on deck are a tasty treat too!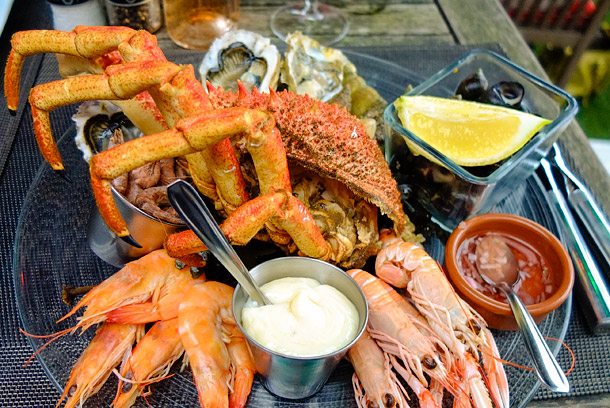 Le Diana****
- Carnac Plage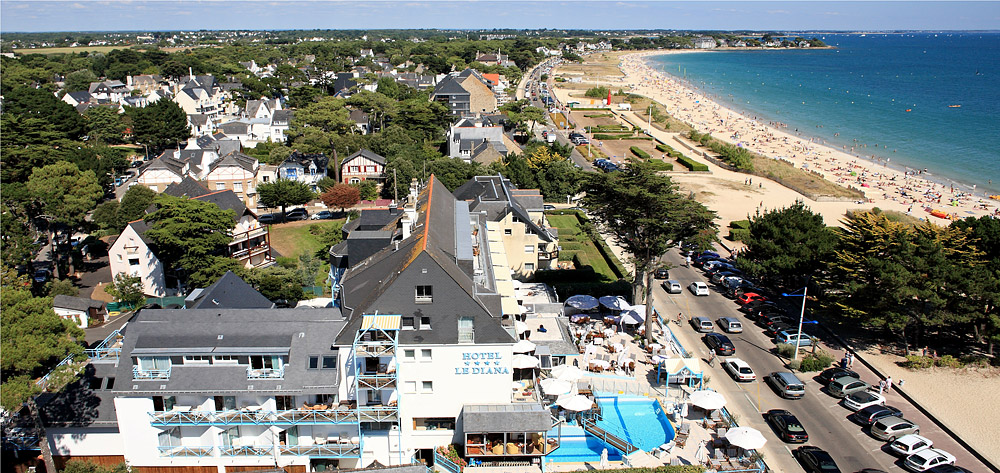 Facing the ocean in the ever popular holiday resort of Carnac-Plage, Le Diana is arguably the best hotel in town. A family-owned and well run establishment where you are assured of a warm welcome and a very comfortable stay.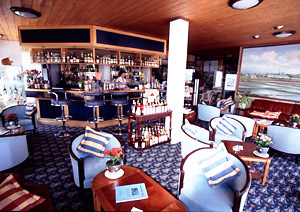 A large bar and restaurant overlooks the sunny patio and outdoor pool (heated). Westerly facing, this is a superb spot for sundowners or a languid dinner. Downstairs there is a small health and beauty parlour with a Turkish bath, Jacuzzi and massages can be arranged to soothe those golfing muscles.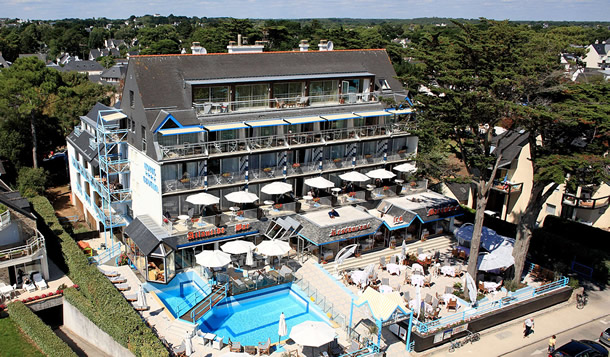 Le Diana hotel has a variety of room sizes and orientations our prices are based on those along each side of the hotel with balconies overlooking the pines: there is a supplement for those facing the ocean. Suites are also available, please ask us about rates.