The best golf courses for golfing breaks in Hardelot & Le Touquet
Including: La Mer, Les Pins, Belle Dune & Nampont St. Martin.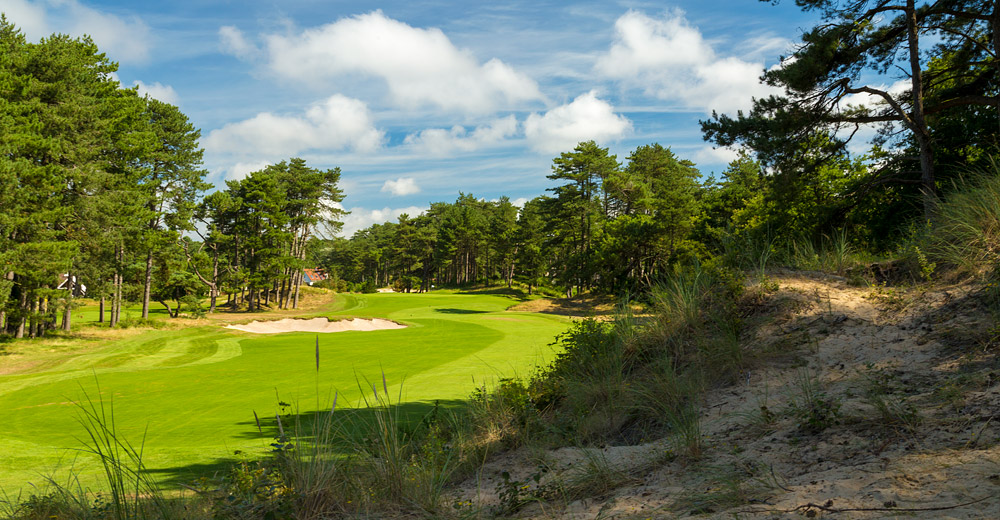 Hardelot - Les Pins Architect: T. Simpson (1931). 18 holes: 5,919m: par: 71.
Once upon a time a very traditional layout by old Tom Simpson across a lovely stretch of land that gently rises and falls through towering pines. In early 2016 however the course was radically altered with hundreds of pines being removed, bunkers given a rough-cut look, holes re-ordered and several Tees lowered. Hardelot Les Pins is now a much more open golf course with exposed dunes and sand breaking through in many areas. Still a great course, just very different from the one you might have played a few years ago!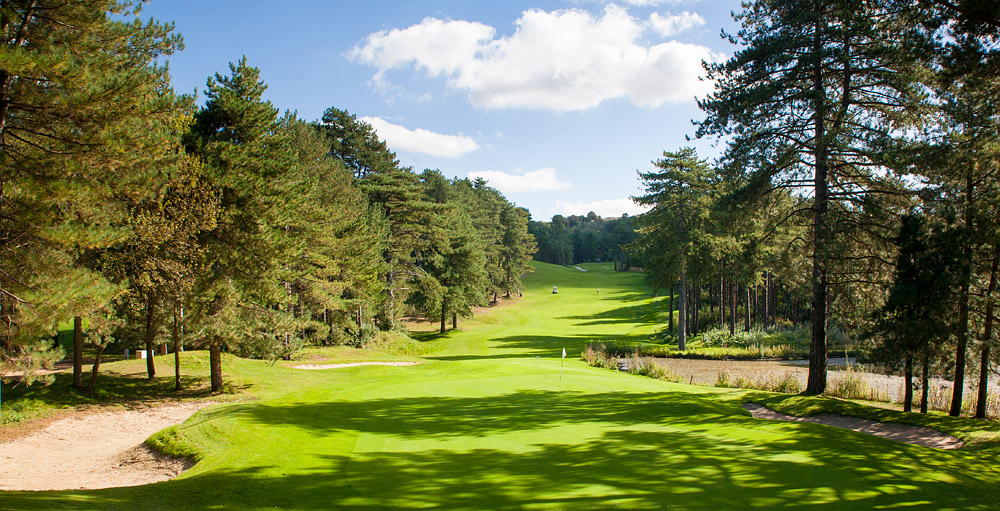 Hardelot - Les Dunes
Architect: J-C. Cornillot (1991).
18 holes: 5,328m: par: 70.
A more recent layout than 'Les Pins' and one that has been re-modelled several times over the years with a couple of holes being lost to build new houses. A hilly course (as you will see from the first Tee) with Fairways that rise and fall through the sandy hills, although the recent changes have eliminated some of the blind shots.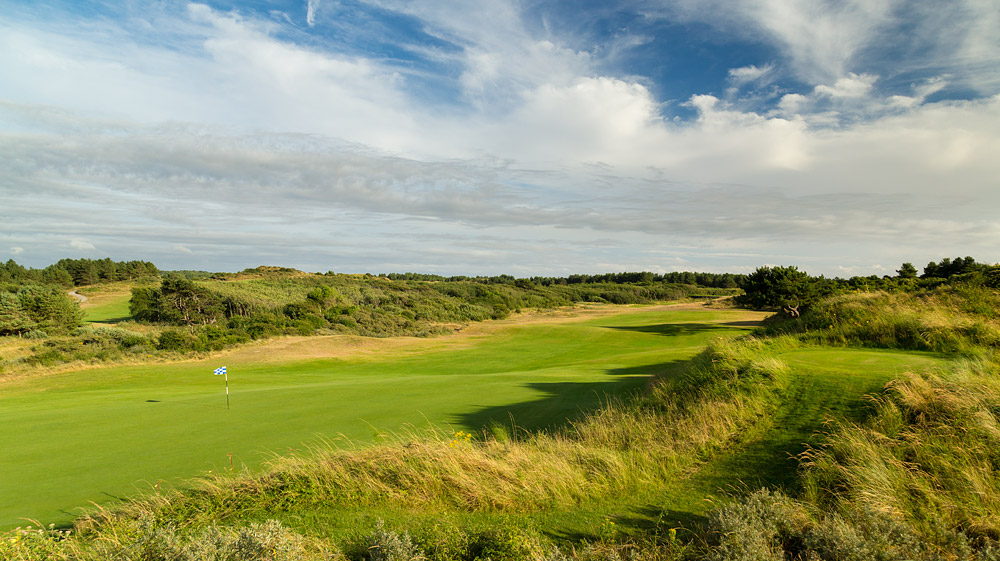 Le Touquet - La Mer
Architect: H.S. Colt (1931).
18 holes: 6,259m: par 72.
The famous and demanding course in the wild lands between town and sea. The course starts in the flatter land but soon threads its way into the ever larger dunes as the round progresses. There is plenty of gorse and whin-bushes to contend with along with the ever-present sea breezes and the occasional glimpse of the Channel. Back to its full splendour after work in 2015/16 to restore the original Harry Colt feel to the back-nine. Make sure you bring your 'A-game' as Le Touquet - La Mer is a stern test of golf under any conditions.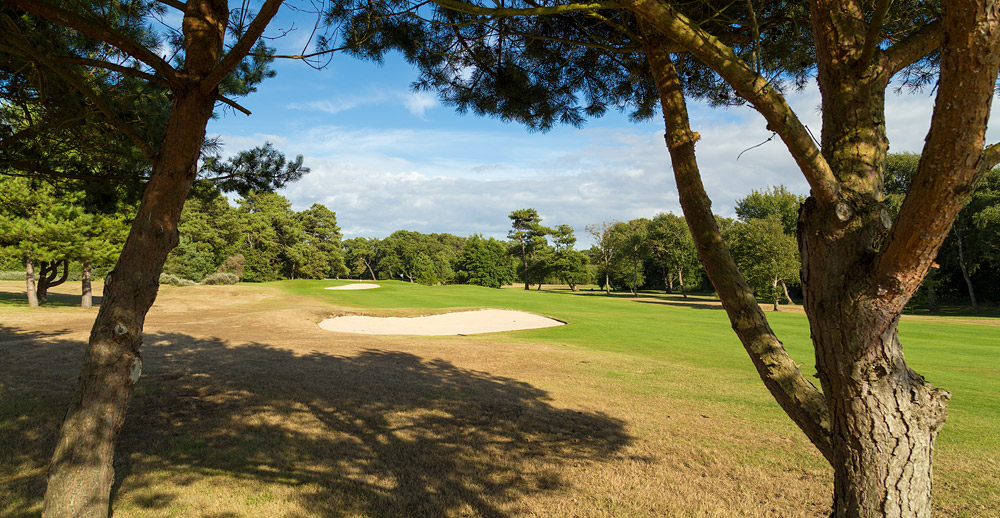 Le Touquet - La Forêt
Architect: H. Hutchinson (1904).
18 holes: 5,774m: par 71.
A more sheltered course that runs around the Le Touquet Clubhouse. Often looked upon as the little sister to La Mer's big brother role with its wider Fairways, however it is a very respectable course in its own right and work continues to improve the course year after year. As the name suggests there are more trees on La Forêt, indeed many Greens are ringed with pines necessitating a high-ball approach.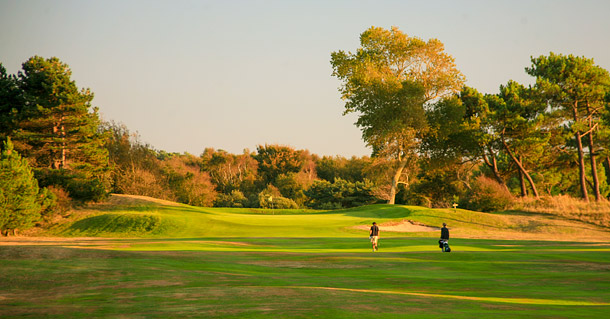 Le Touquet - Le Manoir
Don't overlook this full length, tricky in places, 9-hole course - just the ticket for a warm-up on the day of your arrival. Or bear it in mind for an after lunch round if you have played one of the other courses in the morning and require a little gentle exercising after a good lunch in the new Clubhouse...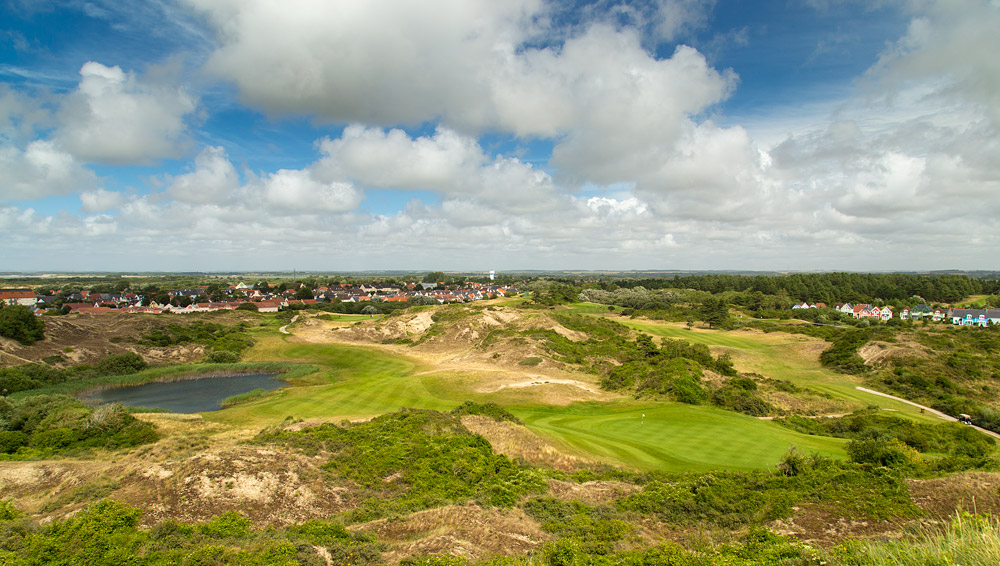 Belle Dune
Architect: J-M. Rossi (1994).
18 holes: 5,909m: par 72.
A truly stunning course, many golfers favourite in the Pas-de-Calais area. On sandy seaside soil the convoluted fairways entwine the overpowering dunes. Several areas of the course are a nature reserve, unfortunately this has not stopped the building of gaudy holiday homes close to the (tiny) clubhouse; but it only affect a few holes. Great golf in a genuine links setting - once is not enough for most.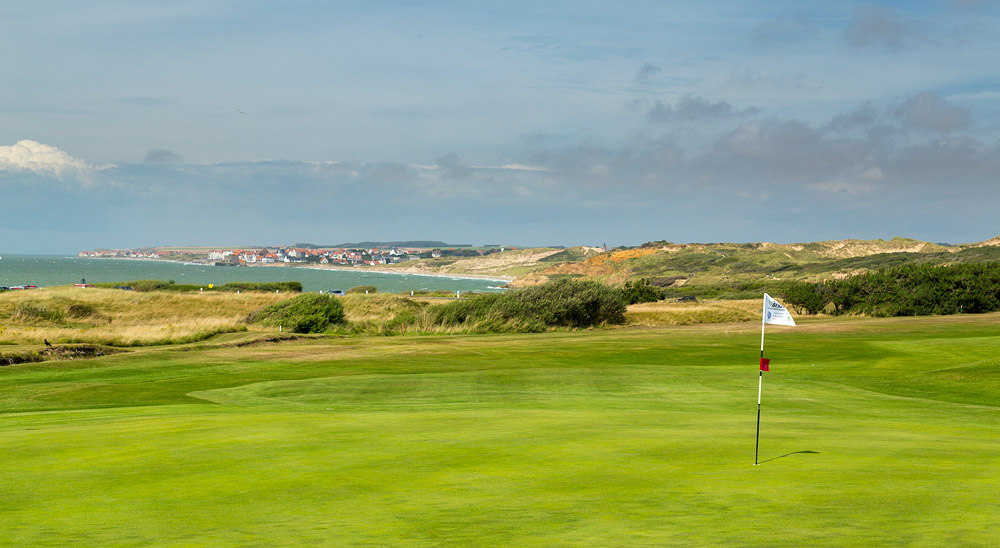 Wimereux
Architect: Campbell & Hutchinson (1907).
18 holes: 5,836m: par 72.
A links course that dates from 1907 with many holes in full view of the Channel; those refreshing sea breezes are sure to add a little spice to your game on these holes. There is however, a sheltered section of the course too that runs more inland, with a few small trees here and there to provide a natural windbreak. Small, wooden, whitewashed Clubhouse adds to the charm of Wimereux - an excellent place to stop on your way to or from the Channel ports.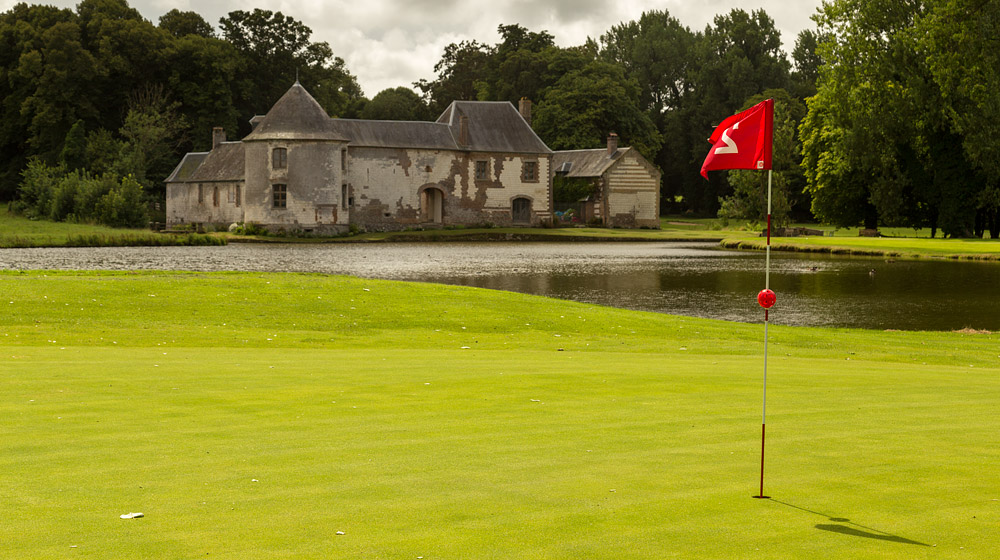 Nampont-St. Martin - Les Cygnes
Architect: E.Chatterton (1991)
18 holes: 5,860m: par 72.
Around the ancient Maison Forte, Les Cygnes occupies the lowland at Nampont-St. Martin along the Authie river and floodplain. The land has been drained to for the Tees, Fairways and Greens but there is water on all sides! Aim (and tread) carefully as any errant shot may meet a watery end. A very rural set-up overall, but time and money is being invested in the course to bring the overall appearance in line with the more well-known golf courses in the area: they're getting there...
Nampont-St. Martin - Le Belvedere
Architect: E.Chatterton (1991).
18 holes: 5,217m: par 71.
There is a real rustic charm to the Belvedere course at Nampont St. Martin. On the opposite side of the lane to the Maison Forte, the land rises away from the Authie river and the course climbs up to offer lovely views of the farmland all around. Many holes have been terraced into the hillside (via some major earthworks) so the climbs and descents are mainly between holes leaving the Fairways fairly level - sensible. A very easy-going Club that welcomes all golfers, however with many tricky dog-legs it is not necessarily a beginner's course!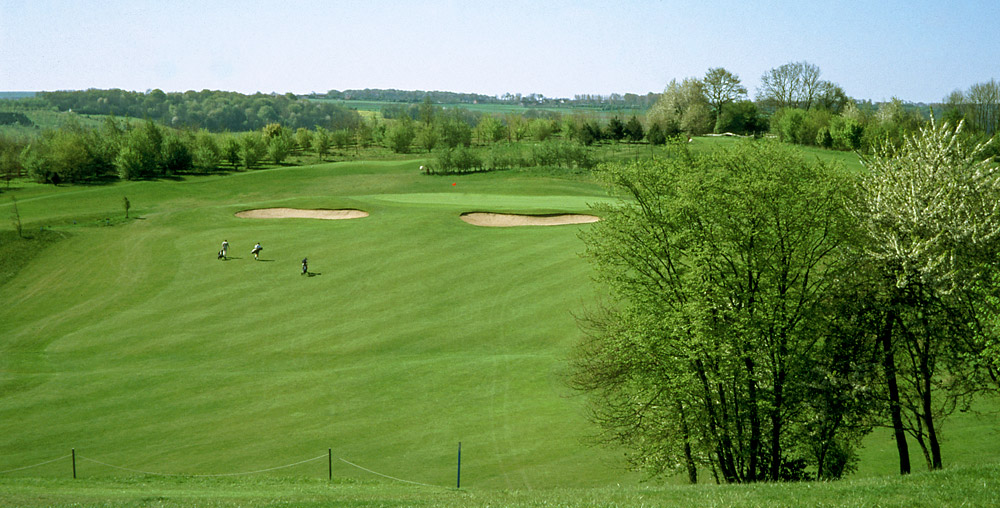 Aa St. Omer
Architect: J.F. van Heel (1980).
18 holes: 6,400m: par 72.
On hilly terrain five minutes outside the town of St. Omer, this is a physically demanding course especially the holes around the Clubhouse! However, plenty of buggies are available (and we would strongly recommend one). St. Omer Golf Club is conveniently sited close to the Calais autoroute and has an hotel on-site too: so a very useful golfing pit-stop for breaking your journey further into France. 

Other courses within striking distance of Hardelot & Le Touquet:
Dunkerque and Arras - Please see our Flanders section for details.