The best hotels for golf holidays in Hardelot & Le Touquet
Including: The Westminster, Le Bristol, Hermitage Montreuil & Hotel du Parc Hardelot.

Westminster Hotel****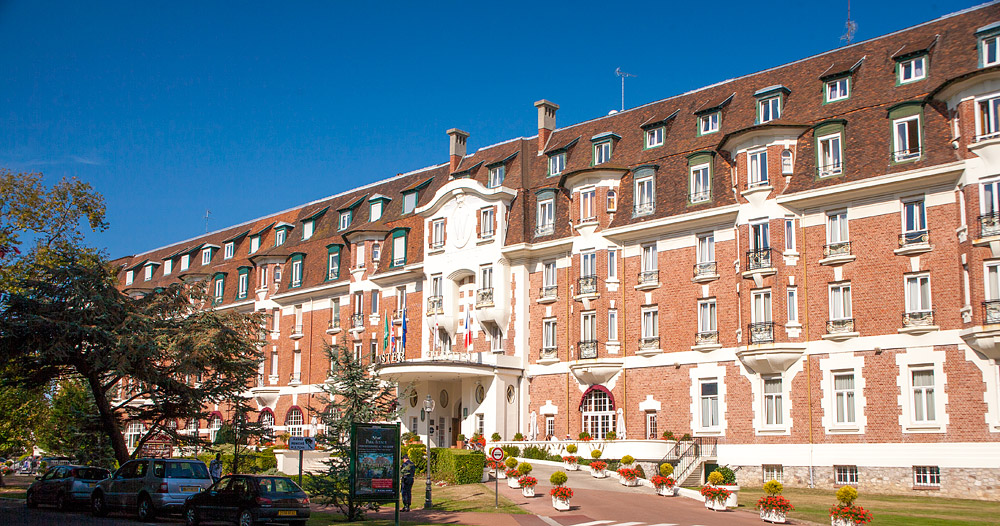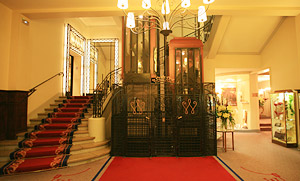 The impressive facade of the Westminster Hotel dominates the entrance to Le Touquet. A classic 1930's hotel from the wrought-iron lift cages to the restrained oak-panelled cocktail bar. The bedrooms retain many of their original features and have recently been redecorated and refurnished in thoroughly modern styles and light colours - very crisp and clean. The Westminster is now part of the Barrière group so we can look forward to even more frequent re-stylings!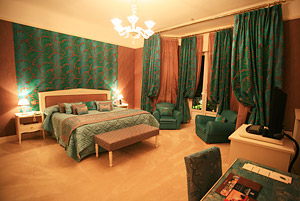 When it comes to dinner time, there is a choice of restaurants at the Westminster Hotel: the 'Pavilon' for gourmet dining or the more informal brasserie 'Les Cimaises'. TH ebusy streets of Le Touquet are right outside your door where there are many many more restaurants to choose from.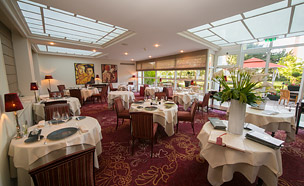 On the ground floor beside 'Les Cimaises' you will find the recently added pool, jacuzzi and small spa area - a very nice addition. Or for internal relaxation therapy, there is the classically styled bar and lounge with its outdoor extension for sunny evening aperitifs on the patio.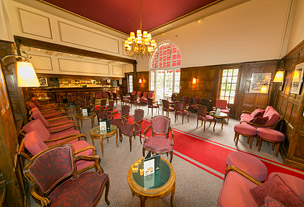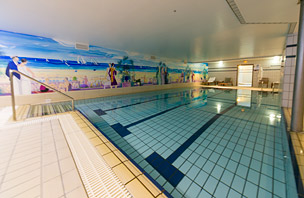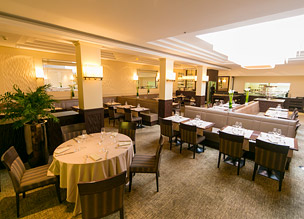 Le Bristol Hotel***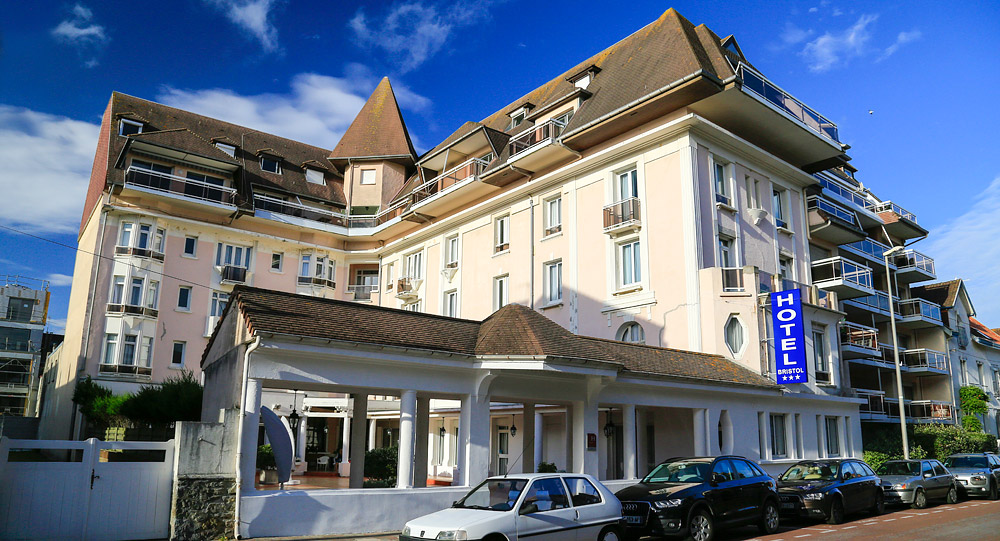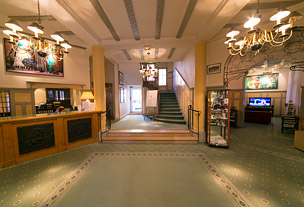 Le Bristol is many golfers favourite hotel in Le Touquet and so if you wish to stay here you need to book as far in advance as possible. A straightforward, three star hotel located in the centre of town that has a certain indescribable charm and attraction.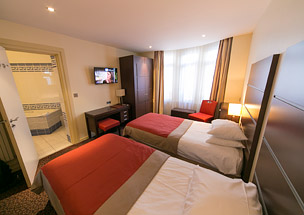 The hotel enjoys frequent refurbishments so feels modern inside yet with plenty of nods to its art-deco past. Bedrooms are fairly compact so consider Superior rooms if you need Twin-bedded accommodation and bathrooms are fresh.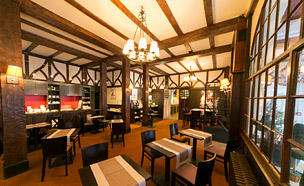 There is a good breakfast at Le Bristol but no evening restaurant - never a problem given the number of dining options right outside your door! Don't forget to take aperitifs first though in Le Bristols delightfully 70s copper-clad bar!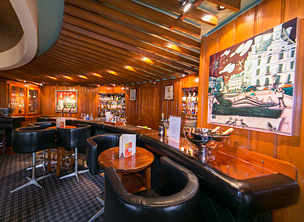 Handily, Le Bristol Hotel has a (limited) number of car parking spaces behind the hotel, which we can reserve for you (there is a small fee).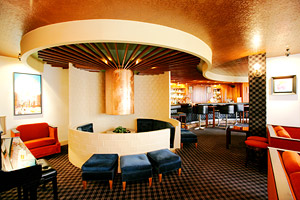 Hotel du Parc***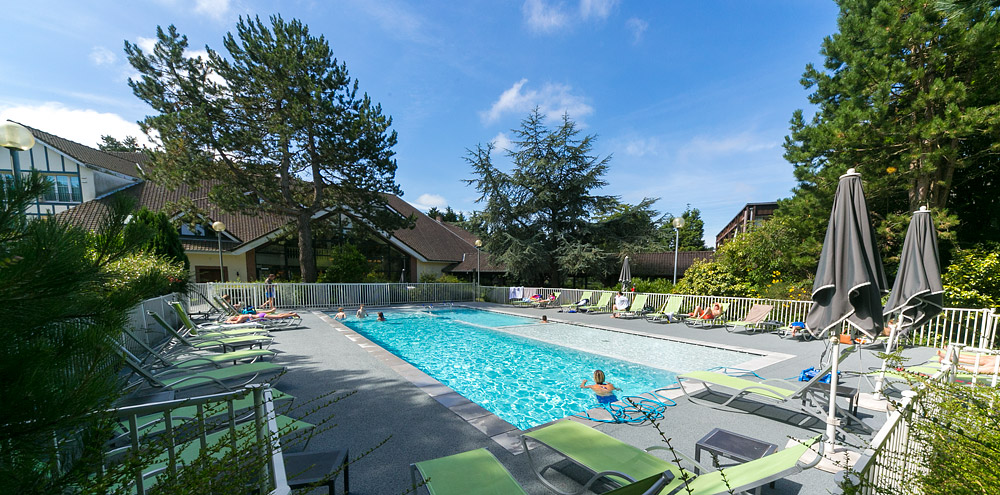 Right between the courses at Hardelot, and only minutes from either, the Hotel du Parc is a well thought-out modern hotel. The town of Hardelot itself is quite small (there are a few seaside shops and a couple of bar/brasseries) but the Hotel du Parc has everything you need for a short sporting hop across the Channel.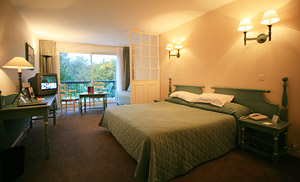 The well-designed, sizeable bedrooms with their separate sitting areas make very good twins; many have balconies too.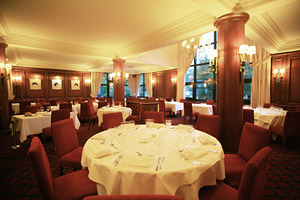 Beside the hotel's 'Orangerie' restaurant, there is the piano bar (complete with real log fire in the cooler months). Outside you will find the pool, accompanying sun-loungers, plus a tennis court or two and the hotel also has a secure car park.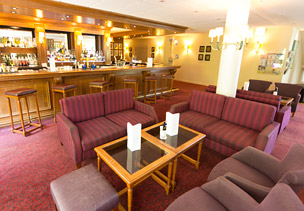 For golfing families a few apartments are available - please let us know if these might be of interest to you?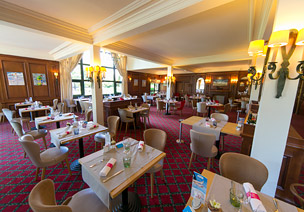 Hermitage Hotel***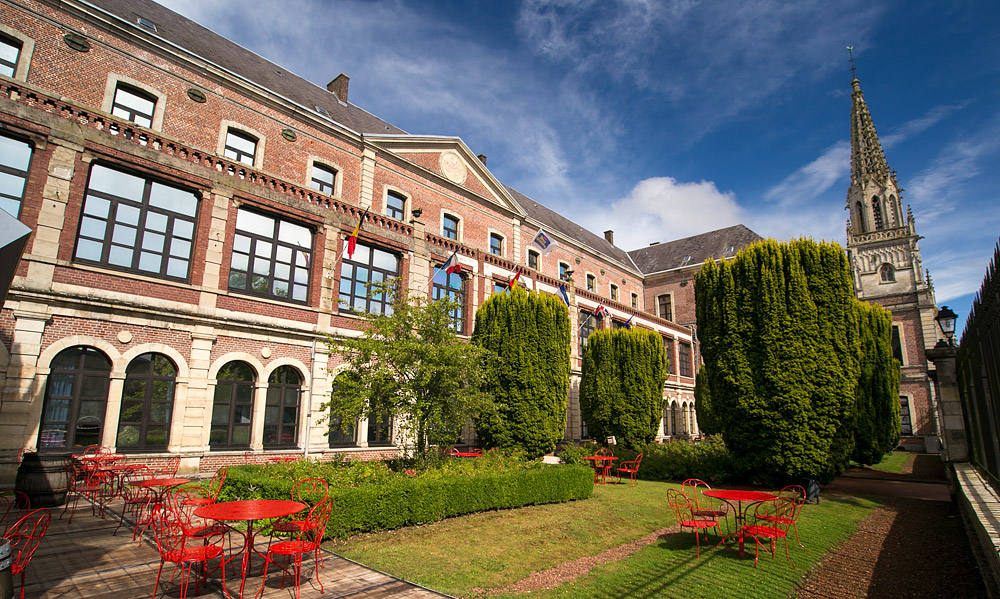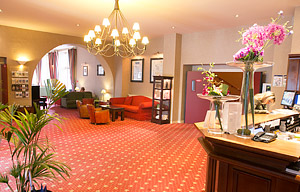 The ancient town of Montreuil-sur-Mer (strictly no longer 'sur mer' as the tide went out some time ago and has yet to come back) has a lot of history and has retained more genuine French character than its coastal counterparts. Small enough to get to know in an afternoon, yet large enough to offer a choice of very good restaurants, plus shops and cafés around its central square and down its cobbled side-streets: perfectly sized for strolling.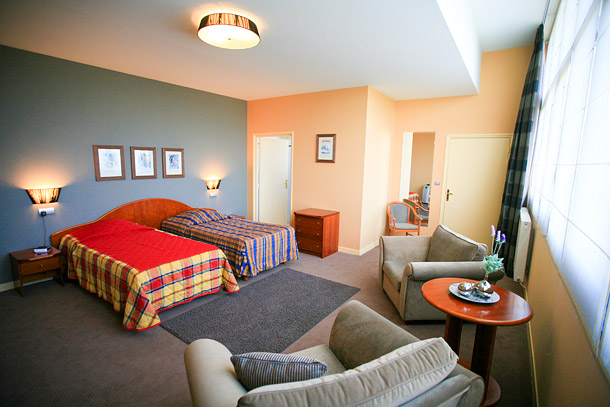 The Hermitage hotel lies in the centre of the charming medieval walled town of Montreuil-sur-Mer, just twenty minutes or so inland from Le Touquet. Here, you will find the latest three-star hotel to be added to the choice in the Pas de Calais area. The Hermitage is an old red-brick Monastery that has been converted into a very comfortable three-star hotel with bedrooms that are well sized for a three star and bright bathrooms too.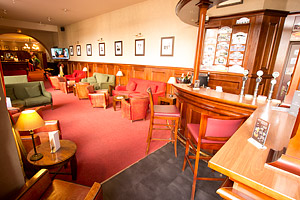 L'Hermitage also has a small 'spa' offering a steam room and various treatments, along with its own car-park, which takes all the trouble out of parking in the narrow, cobbled lanes of a medieval town.The restaurant at the Hermitage Hotel - L'Anecdote - is separately owned by one of the region's top chefs (hence its differing décor). The cuisine is truly excellent, so be sure to book your table as far in advance as possible!

Auberge du Fiacre***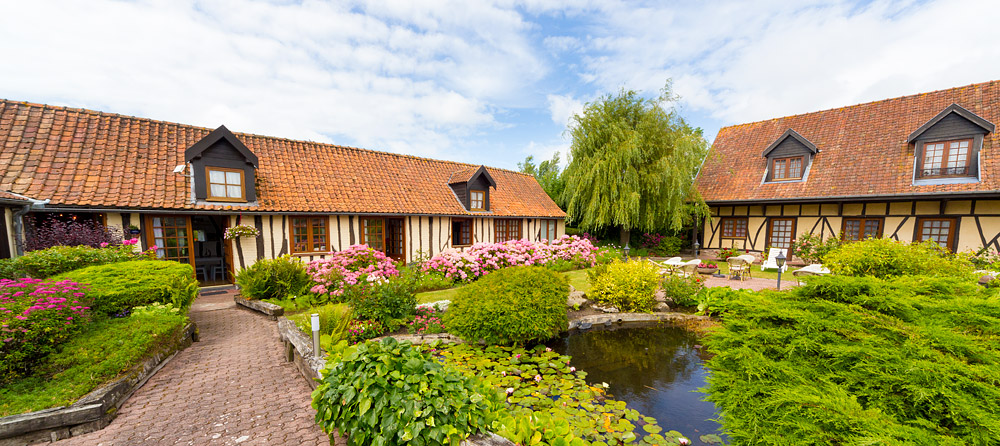 Tucked away in the sleepy countryside of Picardy, Le Fiacre is the perfect spot for lovers of the Belle Dune golf course, French farmhouse cuisine and undisturbed bucolic peace. The old farm has become a delightful small, family-run hotel with just twelve rooms and two apartments.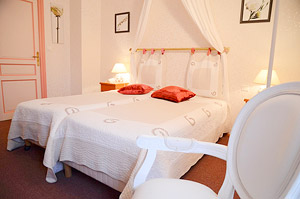 The farmyard has evolved into a quiet garden with sitting areas around the pond and a small pool to one side. Le Fiacre is rightly renowned for its restaurant, where dining is in a traditional French style with plenty of seasonal local produce; on Summer evenings you may even take advantage of the tables outside under the oaks.  For dining elsewhere, a short journey into Fort Mahon or Quend will be required, or the bright lights of Le Touquet and Montreuil sur Mer are only a little further away.