The best hotels in Versailles for golfing holidays and golf breaks
Including: Versailles, Le Golf National & Abbaye des Vaux de Cernay.

Hotel de France***
- Versailles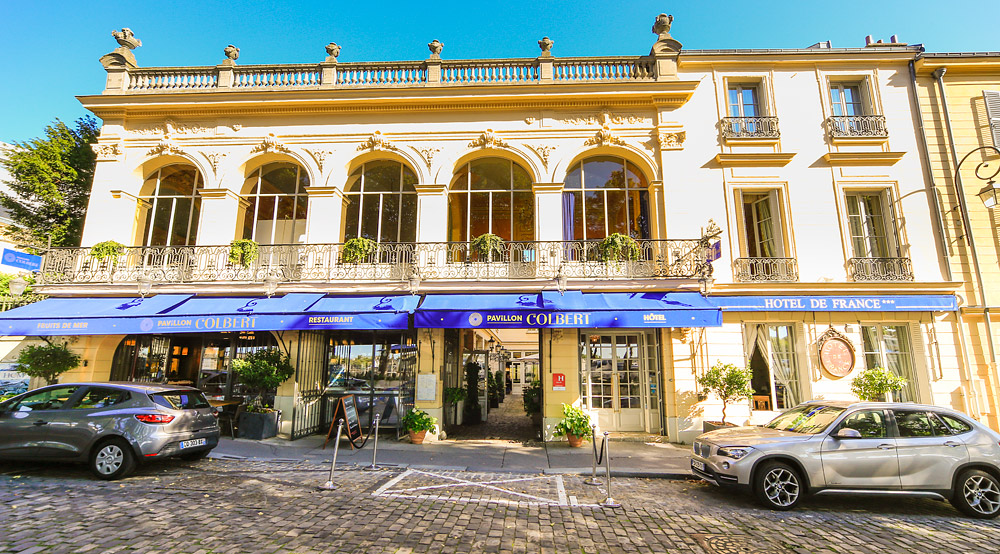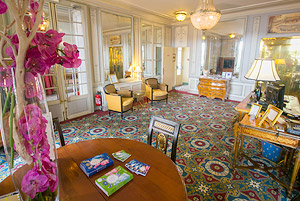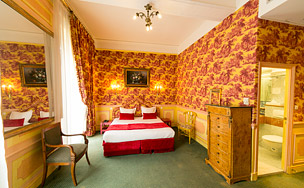 A small hotel right beside the Château that packs a big, Toile de Jouy wrapped, punch! The Hotel de France has two distinct halves: on one side a bright and breezy bar and brasserie, on the other side there are 34 bedrooms in an overtly Parisian style clothed in the archetypal French wallcloth (Toile de Jouy) and bedecked with antique furniture. In many ways the hotel feels more akin to a Parisian apartment.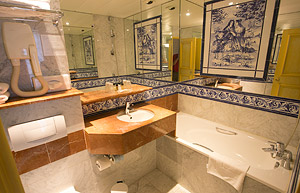 The brasserie side of the establishment does a brisk trade in French staples both indoors and out in its enclosed courtyard. It also serves until late into the evening (very handy after a Summer evening round). Just down the road, Versailles' market square offers a huge selection of dining spots.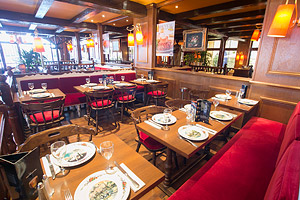 The only thing lacking at the Hotel de France is a car park, however there is the vast public one in front of the château, several underground options or slots in the sidestreets around (free in August).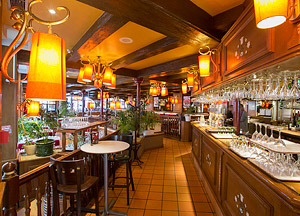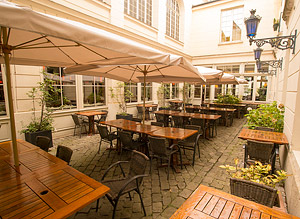 Le Versailles****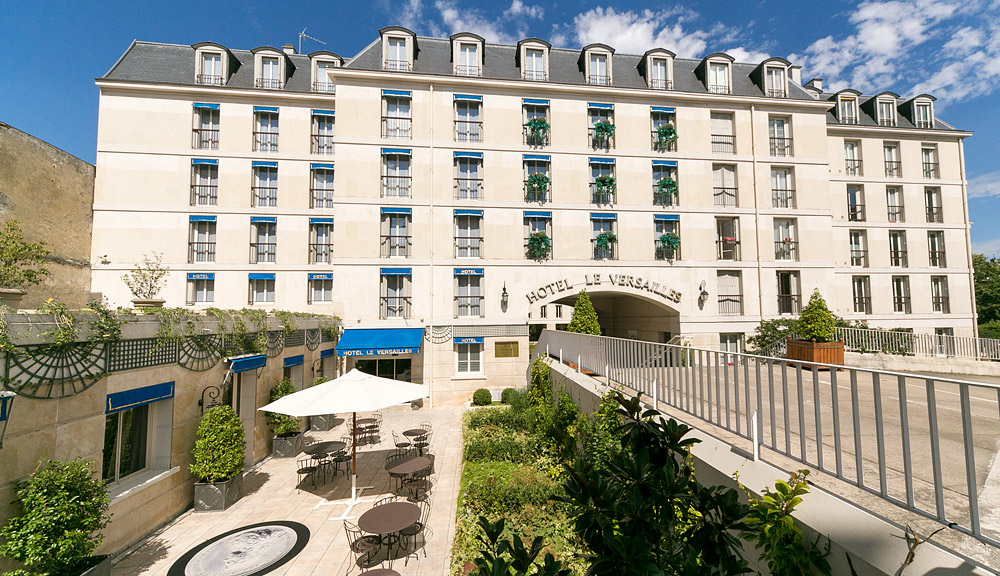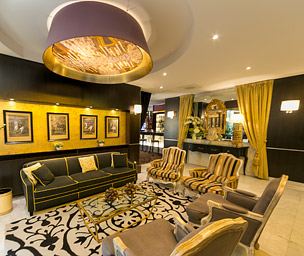 Very close to the Château a straightforward hotel that was created in the 1980s as part of a new apartment block, so the external appearance is a little austere! Le Versailles hotel is comfortable and practical rather than super stylish. Its advantages are its location and the fact that it has its own underground car park in the centre of Versailles.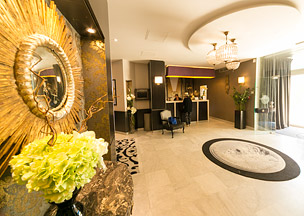 Bedrooms, lobby and lounge are all decorated in a a modern fashion and bathrooms serve their purposes well. There is a very good buffet breakfast on offer each morning but Le Versailles does not have a restaurant. The latter is hardly a problem in a town with 200 to choose from! And before you stroll the leafy boulevards of Versailles choosing your table, there is a small bar for refreshments adjoining the Reception area.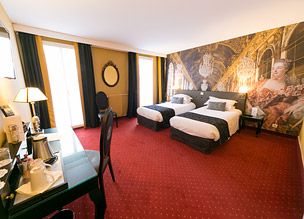 With its central location and underground car park, Le Versailles makes a supremely convenient base for drinking in your fill of Versailles' multitudinous golfing, cultural and epicurean attractions.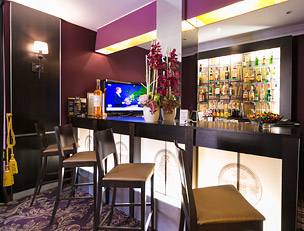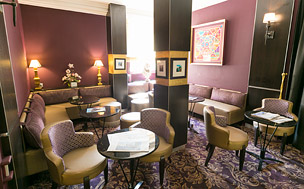 Abbaye Des Vaux de Cernay****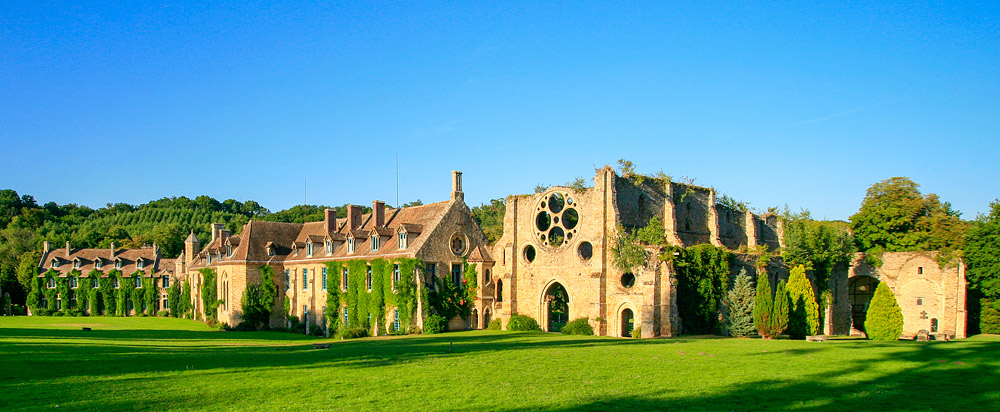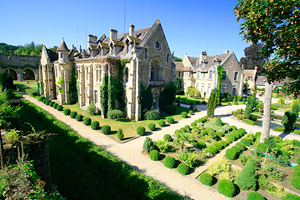 In the depths of the Rambouillet forest, ideally situated roughly halfway between Le Golf National and Stade Français, l'Abbaye des Vaux de Cernay is one of France's most amazing country retreats. L'Abbaye itself is these days an impressive ruin, but the attached monastery (coming up to its 1,000th birthday), has stood the test of time rather better. It now forms a superbly preserved, beautifully furnished, unique, historic hotel.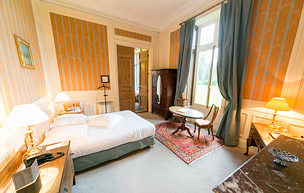 There are four categories of bedroom from the simple Moines rooms tucked under the roof, to the spacious Rothschild rooms with their high ceilings and copper bathtubs; there are also two rather grand suites.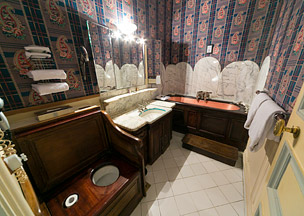 The restaurant La Table de Prieure serves exquisite food but is barely big enough for all the residents, so please book your tables as it is tremendously popular with the locals too! However there are a surprising number of other restaurants tucked away in the little forest hamlets too.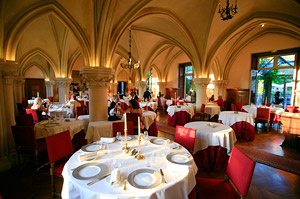 Around the Abbaye are extensive grounds including forests with woodland walks, plus a large boating lake if you're feeling nautical at all.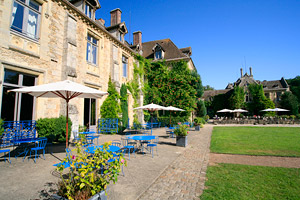 Novotel Golf National***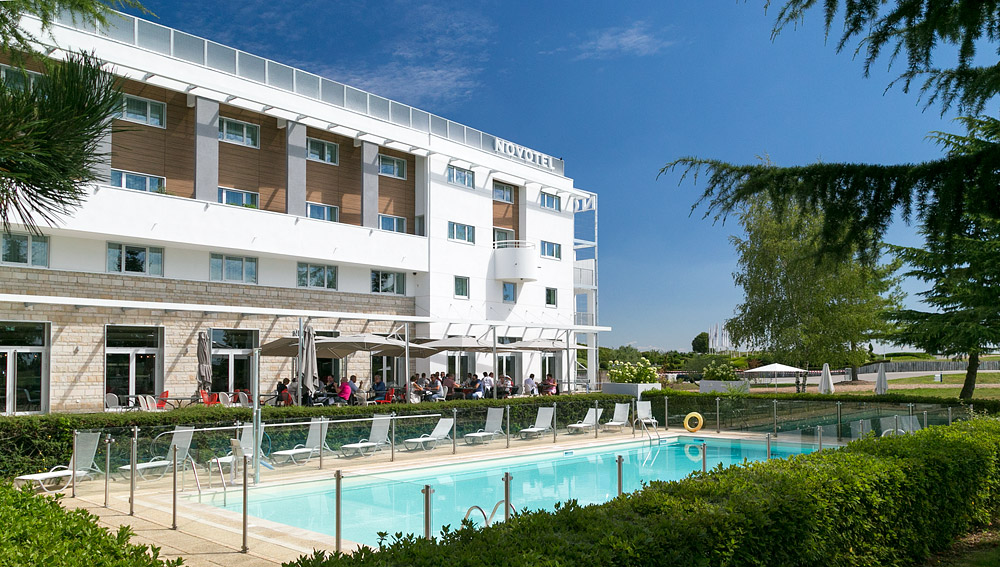 Dominating the skyline above the 18th of the Ryder Cup and French Open course the modern Novotel was purpose built for golfers; the cheery air-conditioned rooms even have internal racks for storing your clubs!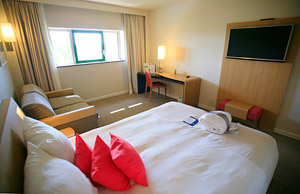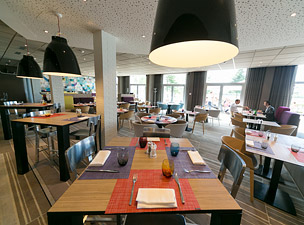 The restaurant is very much a brasserie and serves up until midnight - very handy for maximizing the long summer evenings. Should you wish to dine out, there is a wide choice of restaurants, bars and cafés in Versailles, only 10kms away.