The best golf courses for Lake Como golfing holidays
Including: Villa d'Este, Monticello, Barlassina, Milan, Lecco and Bergamo.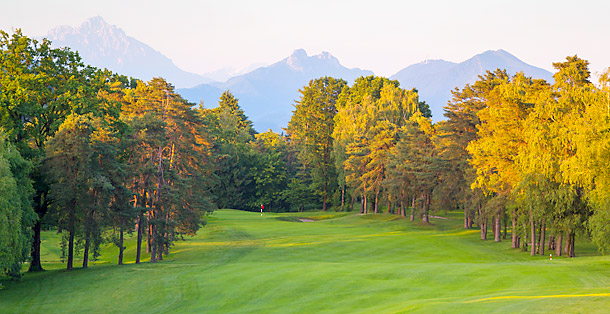 Villa d'Este Architect: P. Gannon (1926). 18 holes: 5,727m: par 69.
The closest course to both Como and golf heaven! A supreme course and Clubhouse at this most elegant of Italian Golf Clubs. The timeless Clubhouse dominates the course from its elevated position with the course falling away into the forest depths on all sides. A seemingly short, but assuredly tough course with swales and hummocks to nearly every Fairway and Green. Some stunning views too with thick pine forest lining immaculate fairways that seem to stretch away to the distant Alps. Quite a hilly course (a few buggies are available) but lunch on the sublime Clubhouse verandah is well worth building an appetite for.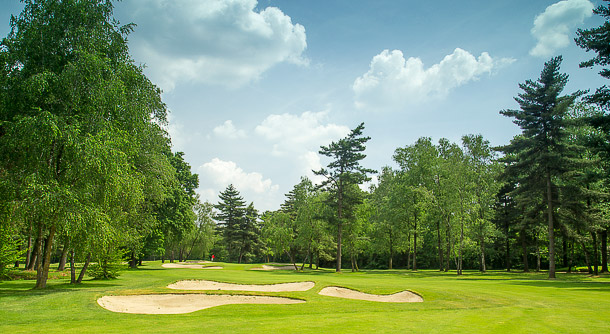 Barlassina Architect: J. Morrison (1956). 18 holes: 6,135m: par 72.
A very private Member's club with a wonderful atmosphere, rich in the history and traditions of the game. The course plays through established woodland on level terrain and though not the longest layout, strategic bunkering has you thinking on every Tee and approach shot. Superb Clubhouse with wonderful food and friendly, courteous staff.

Monticello Golf Club
Two 18-hole courses at the largest and one of the most prestigious Milanese Clubs. Generally flat land with fully-grown trees lining every hole. A mature development that has some residential property skirting the course (never really that intrusive in play): high-class golfing.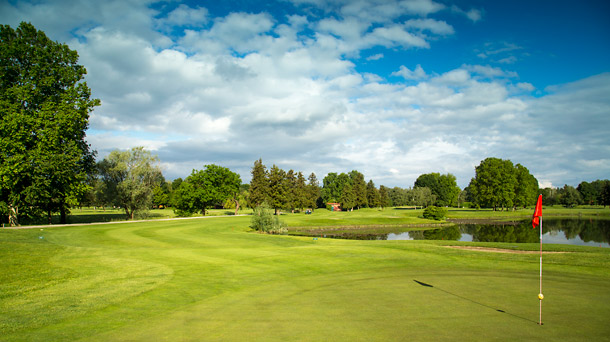 Monticello - Rosso Architects: J. Fazio & B. Dassú (1974). 18 holes: 6,270m: par 72.
Rosso is the longer and the wider of the two courses, consequently the one preferred for the Italian Open. There is some water in play too so some tactical play may be required in addition to the Driver! Host of the Italian Open a dozen times with illustrious names such as Sam Torrance, Seve and Brian Barnes on the Honours Boards.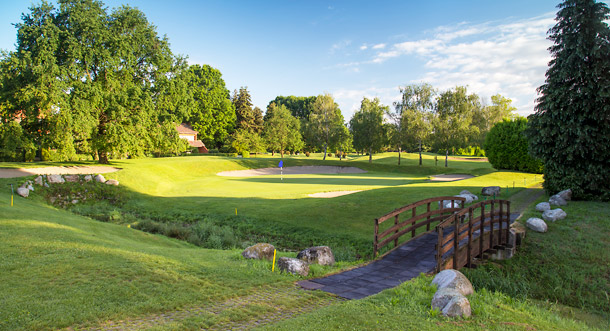 Monticello - Blu Architects: J. Fazio & B. Dassú (1974). 18 holes: 5,904m: par 72.
The Blu is generally regarded as the 'Members' course at Monticello as it offers a few more intracacies and subtleties of design along the way and smaller Greens we might add! The land has some very gentle rises and falls that the designers have made good use of - thought will be required around this very attractive golf course!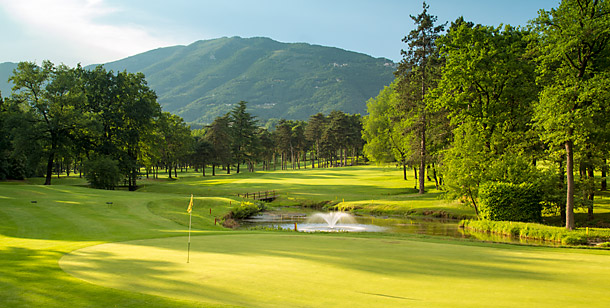 Bergamo Architect: Cotton & Sutton (1961). 27 holes: 6,220m: par 72.
Famed for it's greatest son Costantino Rocca, Bergamo is well worth going the extra yard to reach. Cradled in the first folds of the Alps the 27 tranquil holes at Bergamo, are a masterful design utilising all the natural relief of the terrain. Perfetissimo for an 18 holes/lunch/9 holes golfing extravaganza.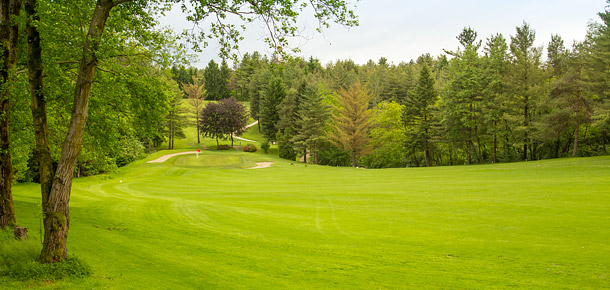 La Pinetina Architect: J. Harris & D. Mezzacane (1971). 18 holes: 5,761m: par 70.
La Pinetina means "pine forest" and lends a clue as to what to expect. In fact on the small track that winds seemingly endlessly down to the Club you may well think that you are lost! However, at the end of the lane lies a delightful course that rises and falls amidst protected centenarian pines.
A modern course, unbesmirched by property development where you can spend the day in total seclusion: you, the forest and your clubs.
N.B. For a real "golf retreat" there are eleven secluded rooms in the Clubhouse.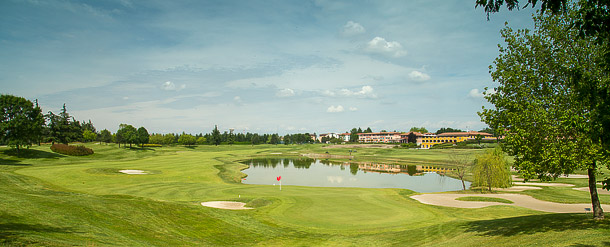 Le Robinie Architect: J. Nicklaus (1992). 18 holes: 6,168m: par 72.
As one might expect from Jack Nicklaus Esq., Le Robinie is a rather good test of golf. The plentiful (and sizeable) hazards, composed of sand and water, are plain for all to see. Stadium style in design the course has a very modern feel to it which contrasts nicely with the traditional private Clubs.
P.S. If you have a few days to spare, try your hand at Jack's devilish putting course...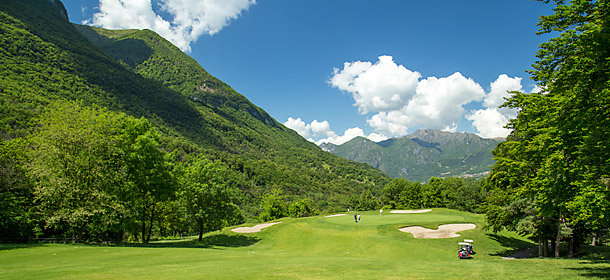 Menaggio Cadenabbia Architect: A. Wyatt (1903). 18 holes: 5,455m: par 70.
A spectacular drive half-way around the lake shore and up into the hills brings you to this remarkable little corner of very British golf in a setting that is pure Lombardy.
Menaggio Cadenebbia was constructed by an Englishman and his Italian neighbour at the turn of the 20th Century to satisfy their golfing cravings. Stunning scenery engraved with a classic English layout.
The course is quite hilly so a buggy is worth considering.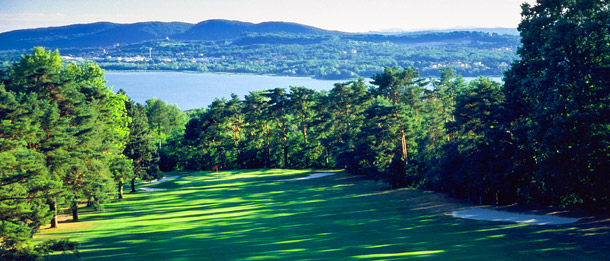 Varese Architect: C. Blandford & P. Gannon (1934). 18 holes: 6,105m: par 72.
Like Bergamo, a course that warrants a little effort to reach, but what a treat awaits you!
On the slopes of the hillside running down to the lake of Varese a truly beautiful course. Although hilly, most of the holes are on flat areas with ascents and descents between Greens and Tees.
And we guarantee that you will have never seen another Clubhouse like this!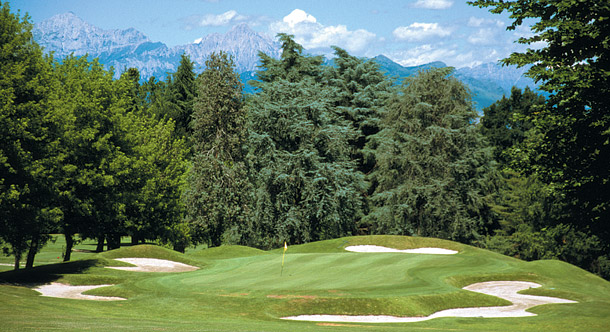 Carimate Architect: P. Mancinelli (1961). 18 holes: 6,002m: par 71.
A very friendly modern course that twists and turns through well-heeled residential properties between Milan and Como. A very enjoyable course to play with some memorable holes. The course is split into the front five down below the Clubhouse and the back thirteen around the Clubhouse, there is quite a walk between the two sections.

Other courses to consider:
Lecco: Halfway to Bergamo on the flat river plain with great mountain views all around.
Milano: One of the city's oldest; perfect if you are planning an afternoon in Milan.
Lugano: Head North over the hills into Switzerland and play this intricate alpine gem.
Brianza: Close to the Monza racetrack - perfect for any motorsports enthusiasts.
Villa Paradiso: A modern, very well styled course in great condition.