The best golf hotels in Maremma and Argentario
Review of the Argentario resort in southern Tuscany (Maremma).

Argentario Resort*****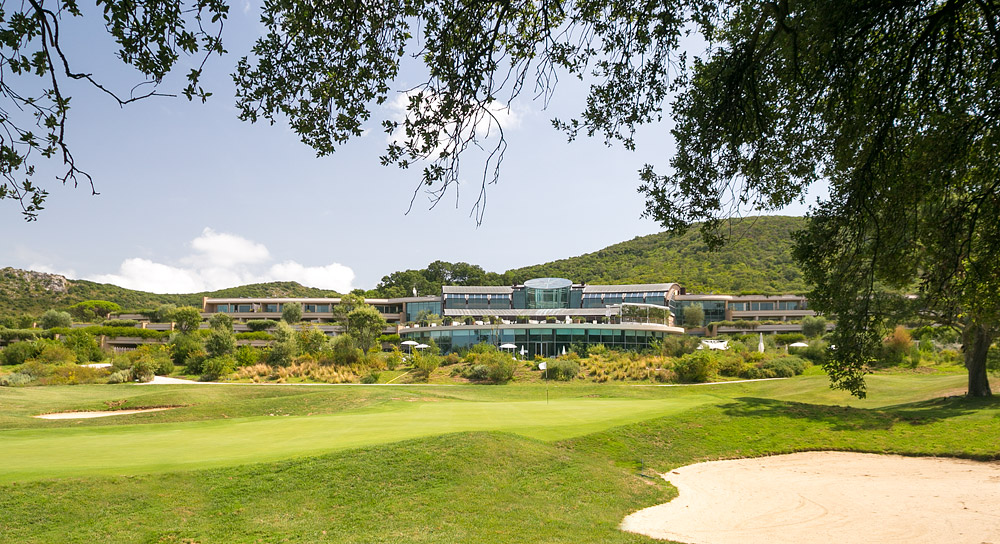 Surrounded by nothing more than hills and trees the resort is a gleaming pearl hidden away on the oyster-shaped island of Argentario. Thoroughly modern throughout, the Argentario resort is at the cutting edge of luxury (yes, 'ambient' music everywhere). The central building is mainly glass, offering enticing views of the course and lagoons beyond. Off this, stretch two wings in which the bedrooms are housed, Suites on the entrance floor descending past Junior Suites and Deluxe rooms to the Superior rooms on the lowest floor (you enter the hotel on the top floor).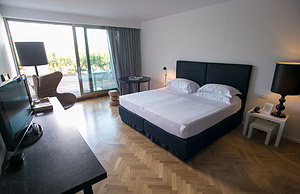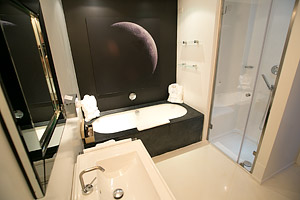 All bedrooms have private balconies and all have baths and showers. Superior rooms will be perfectly acceptable for most golfers as they are spacious and comfortable: Junior Suites are delightful, Suites are enormous! Argentario has a very smart, purpose-built spa on the lower floor with indoor and outdoor pools, whirlpools and assorted treatments available.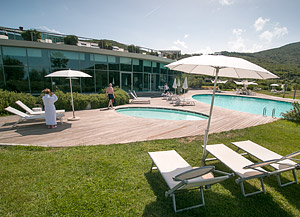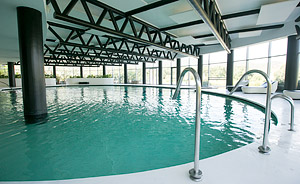 The restaurant at Argentario stretches out across the wooden decking above the pool and serves classic dishes at lunchtime but in the evening becomes more 'nuova cucina' with some rather adventurous combinations. For a traditional Italian dinner Porto Ercole is only 5kms away with a cluster of unassuming trattorias around its little harbour.