The best golf courses in Perugia for golf holidays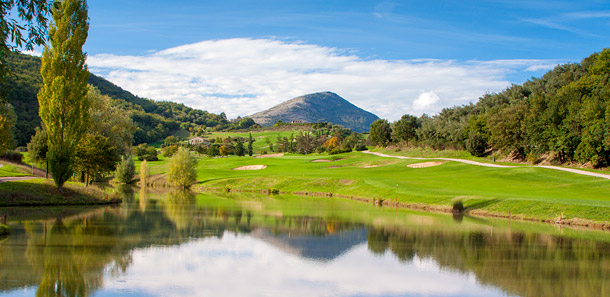 Antognolla Architect: R. Trent Jones (2011). 18 holes: 5,791m: par 71.
A stunning looking course with a tiny Clubhouse that gives no idea of the golfing adventure in store once you cross the road through the underpass. You emerge into a water filled valley, faced with a course that begins around the lake then gradually ascends the hillside opposite towards the distant peak. The only building in sight is the old Castello (under restoration) overlooking the course from its craggy outcrop. The course itself is demanding both physically (buggies are available) and technically. The high point of the course the 8th will have you scratching your head on the Tee as you try to figure out how to get from one peak to another!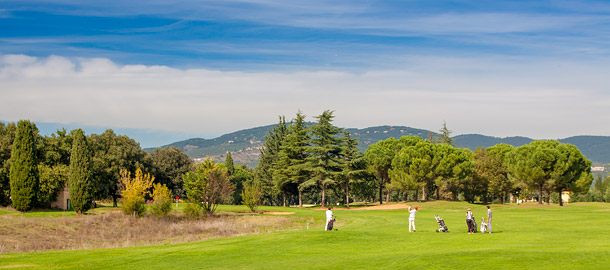 Perugia Architect: D. Mezzacane (1950 + 1991). 18 holes: 5,717m: par 72
An older, shorter and more traditionally styled course that was originally a nine-hole course in the 1950s and extended to 18 in the 1990s: you can see the join. The newer holes are broad with evident bunkering, plus the occasional stream that meanders hither and thither: the original nine (mainly around the Clubhouse) are much much tighter and have sharp dog-legs through the trees. The layout intermingles the vintages over all 18, so it's not a case of 'old-nine, new nine'. Surrounded by hills the setting is very appealing and with its distinctive lime-kiln Clubhouse, Perugia Golf Club makes for a relaxing and fun day's golf.