Riva dei Tessali
The golf resort in Italy's deep South.

The Riva dei Tessali resort
In Italy's sun drenched deep South, the Riva dei Tessali resort makes a reclusive Winter hideaway. When all at home is dark and cold, slip away for a morning's golf, lunch by the 18th, an afternoon on the private beach, or perhaps a set or two of tennis? Rounded off with dinner in the lively Italian family style: a perfect day. There is a choice of accommodation available: Hotel rooms, which encircle the central reception, pool, restaurant and bar or Apartments close to the 9th Green which can accommodate from two to six people.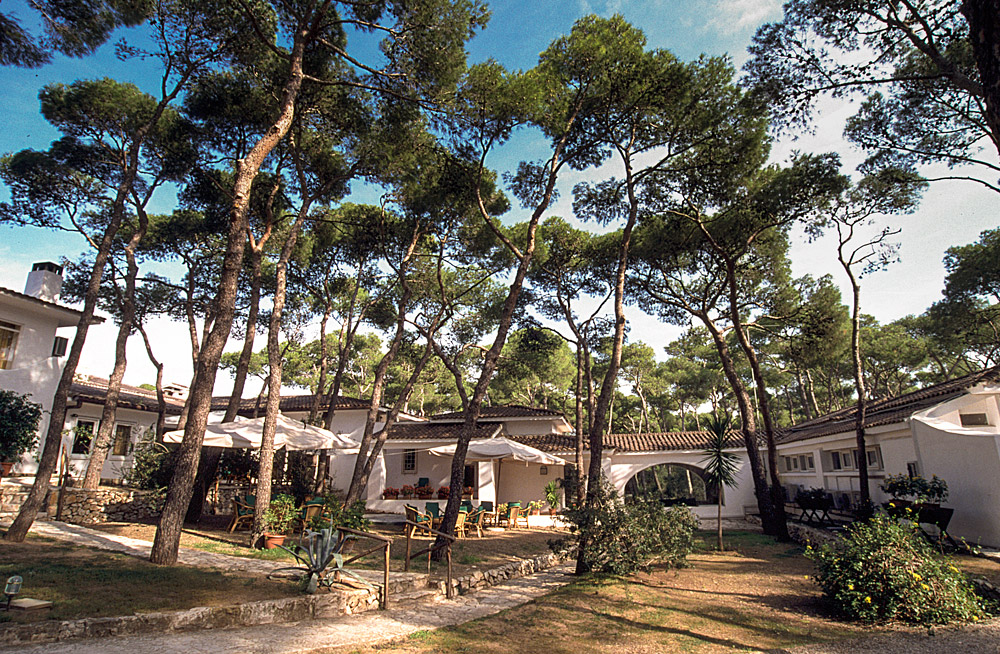 Riva dei Tessali is not your typical 'luxury golf resort' and has a much more relaxed, familial ambience about the hotel and dinig rooms; almost a 'holiday camp' atmosphere in the pines by the sea. Accommodation is fairly simple, the food is good and plentiful and the golf courses are well worth playing (Riva dei Tessali was even good enough for the Italian Open a few times). So don't expect over-the-top luxury, but do expect a warm welcome, home-style cooking, escapism, walks on empty sandy beaches and a great base to explore the Basilicata region, Taranto and further afield Matera or Albarobello.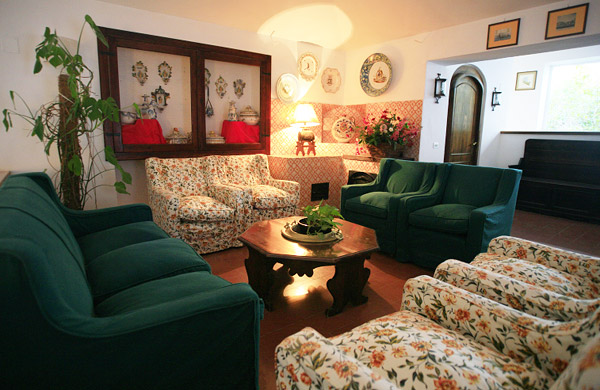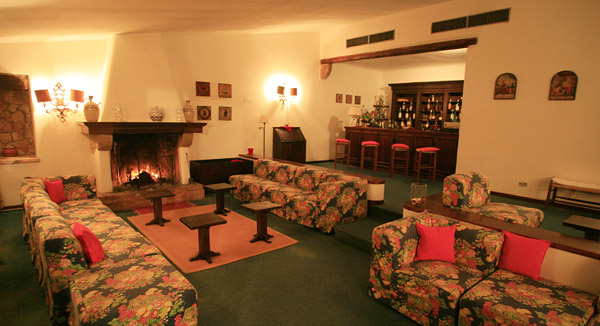 The centre of the resort is the hotel complex which houses the reception, bar restaurant and pool (pool is open form May to September). Around the central reception, buried amongst the tall pines, are the hotel rooms. The resort is aimed at enjoying the outdoor facilities consequently the bedrooms are not enormous, yet still contain everything one needs for an enjoyable stay and all are air conditioned too.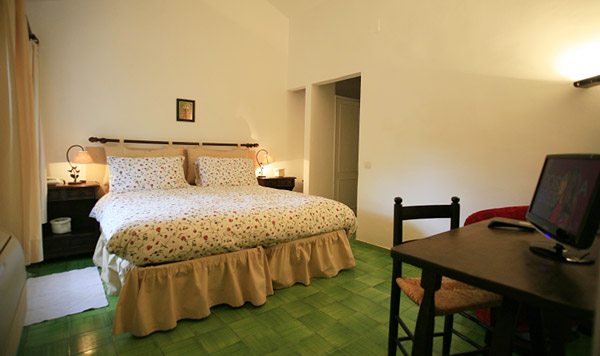 Dinner is served in the Italian "family" style each evening (i.e. lots!) in the restaurant beside the bar, this is also where the breakfast buffet is prepared each morning. Heading out to other restaurants will involve driving - so please let us know if you would prefer dinner each evening at the hotel as the supplement is very reasonable.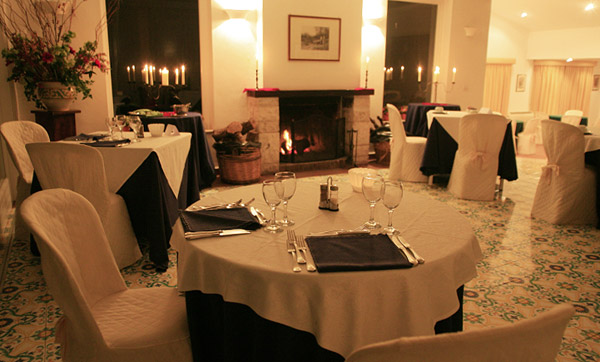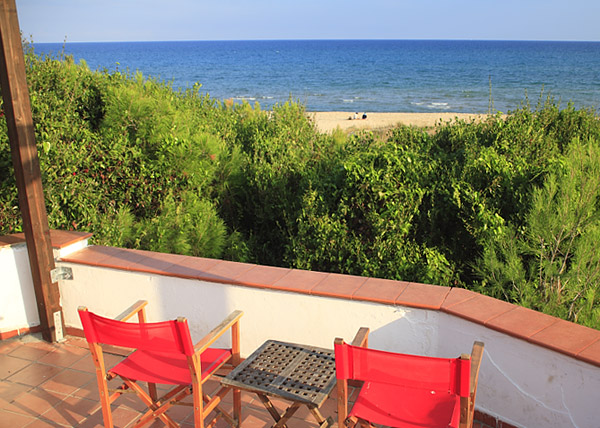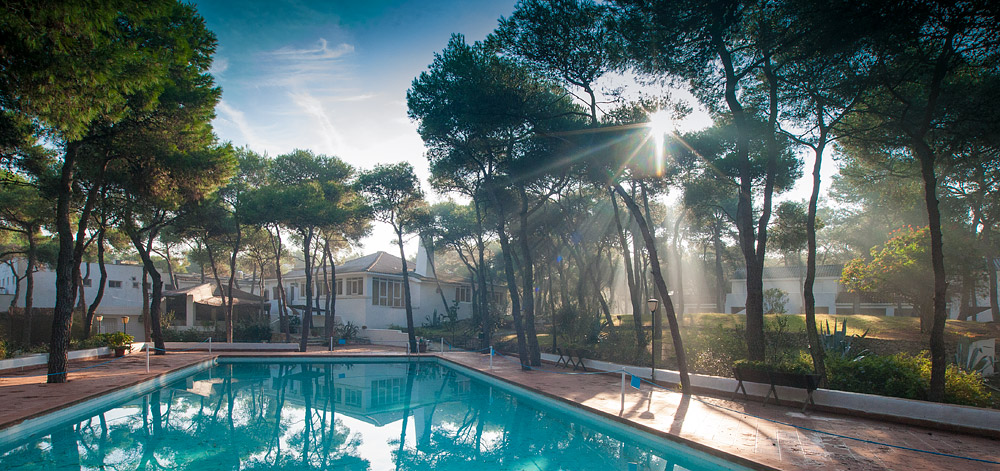 Riva de Tessali & Metaponto Golf Courses
There are two courses at Riva dei Tessali: one within the confines of the resort and aptly named 'Riva dei Tessali'; the other about fifteen minutes away at Metaponto. Your stay includes golf everyday at either of these courses. (Free transfer to Metaponto on Tuesdays when Riva dei Tessali has its rest day).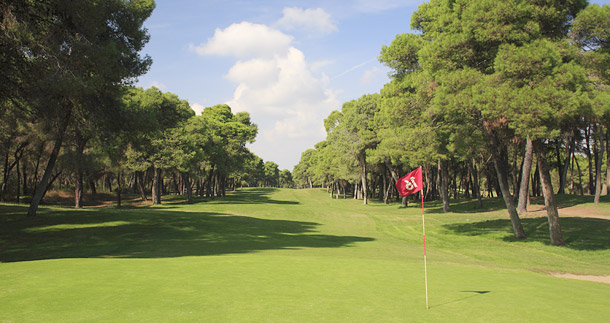 Riva dei Tessali Architect: J. Harris & M. Croze 18 holes: 5,947m: par 71: SSS 70
Riva dei Tessali is a supreme test of accuracy off the Tee. Tight rows of pines isolate each hole and gentle twists and turns encourage you to shape your shots. However played from the forward Tees it's secluded setting beside the Adriatic is thoroughly enjoyable by all.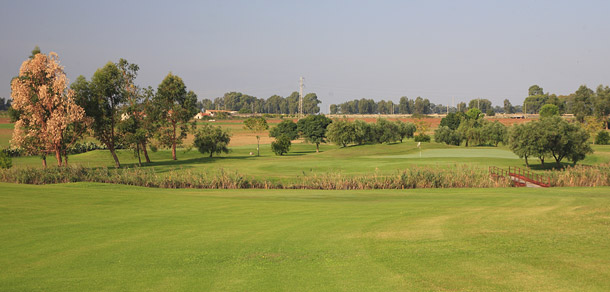 Metaponto
Architect: M. Croze
18 holes: 6,284m: par 72
The resort's other course at Metaponto contrasts nicely to Riva dei Tessali and has a real rustic charm all of its own. Here there is much more opportunity to flex the Driver with longer and broader fairways running between orange plantations, vines, and olive groves. However, a few ditches are also present to catch an errant swish. Greens are larger too which might seem helpful until one reads the borrows...

Riva dei Tessali - Il Residence (apartments)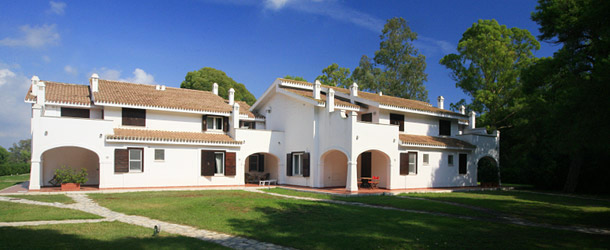 The apartments lie close to the 9th Green and approximately 700yds from the main reception area. They are fully equipped with everything you need to self-cater. We do however include a continental breakfast in your stay which is served in the apartment complex's own small bar and café.
Apartments can sleep from two to six as they have a twin and a double room plus day beds in the sitting room. Ideal for four adults or for families. There are plenty of facilities: a full bathroom upstairs, plus a shower room downstairs; balconies and patio gardens; full sized kitchens with all the appliances - even a dishwasher!
The sitting/dining rooms have plenty of room for everyone to relax and dine together, there is air-conditioning for the Summer and real fireplaces for cooler evenings.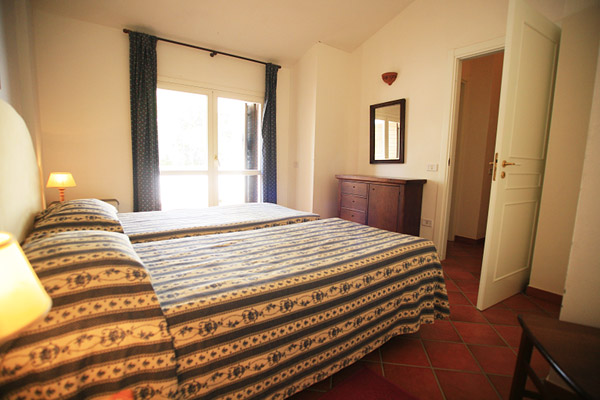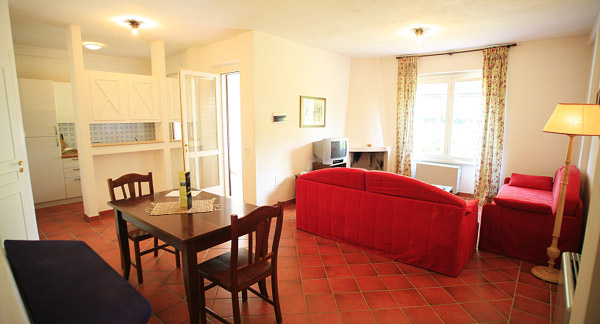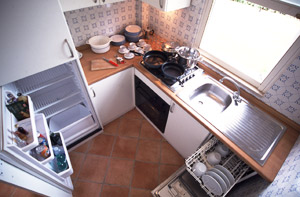 Around Riva dei Tessali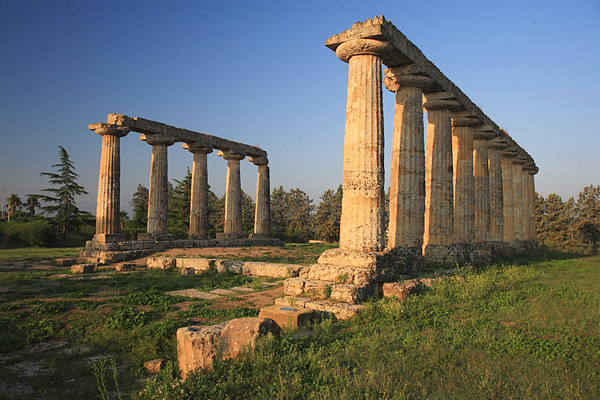 The Metaponto and surrounding area is rich with history from a succession of invaders and settlers dating back to well before the Greeks and
Romans. Sadly little remains to be seen of these passing tribes apart from the remains at Metaponto. The extent of these is impressive although they do require quite a lot of imagination as most of the stonework has been pilfered over the centuries to construct homes for the locals! Artefacts have been found in abundance around Metaponto and sites all across the south, including the impressive cave systems at Castellaneta (which can still be visited). These finds are now on display in the archaeology museum in Metaponto which is compact but very interesting (the town itself is worth avoiding).
Heading west along the coast there are sandy beaches and holiday camps, but nothing really worthy of note out of the Summer season. Inland the strange grey hills of Basilicata rise in folds with their small towns clinging to the hill tops - worth taking a drive into this largely deserted landscape, possibly up to . The modern port of Taranto is only 30 minutes away and has a pleasant pedestrianised centre (once you get past the dockyards and refineries) with plenty of shops and restaurants.