The best golf courses for golf holidays around Rome
Including: Acquasanta, Castelgandolfo, Marco Simone & Fioranello.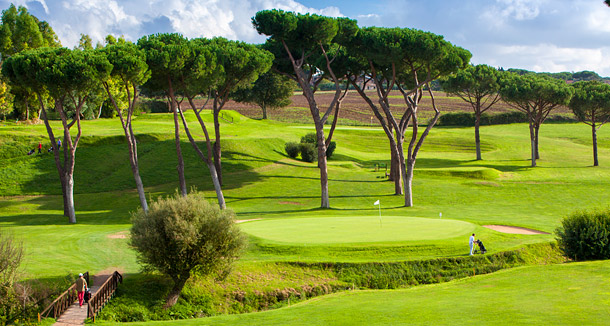 Roma (Acquasanta) Architect: Cpt. A. Flach. 18 holes: 5,835m: par 71.
The oldest golf course in Italy and a very private Member's club with a wonderful atmosphere both on the course and in the desightful Clubhouse. Set amongst rolling hills and tall pines, although quite hilly in many areas it often feels almost links-like, as you play through the bumps and hollows and back and forth over the ever present brook. Visitor's times limited at this very exclusive Club.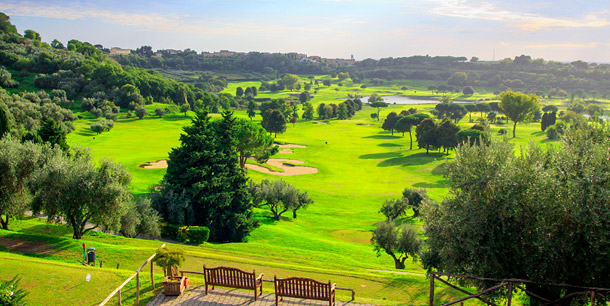 Castelgandolfo Architect: R. Trent-Jones Snr. 18 holes: 5,855m: par 72.
A visually stunning combination of a unique setting and an exceptional golf course (if a little short by modern norms). This Trent Jones' masterpiece is cradled in the bowl of an extinct volcano, with the clubhouse (a 17th Century Bishop's residence) perched on the rim of the caldera above. An amazing place to play golf.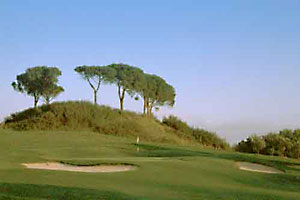 Fioranello
Architect: D. Mezzacane
18 holes: 5,359m: par 70.
A peaceful course set amidst rolling farmland where only the odd goat bell might disturb your concentration. The course descends from the clubhouse to the reasonably level front 9; the slopes increase over the back 9 towards the two "Pannetone" (Sugar loaves) – two very elevated greens, approaches to which will severely test your club selection.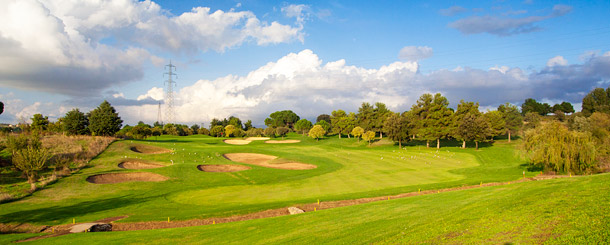 Marco Simone Architect: D. Mezzacane & T. Fazio. 18 holes: 6,037m: par 70.
On a broad expanse of fairly open terrain to the East of Rome, the course extends over what was originally rolling pasture. Designed with tournament play in mind, Marco Simone has already hosted the Italian Open. If you have played any of the Fazio courses in the States you will recognise the style.
The complex also has a hotel and a short "Executive" 18 hole course: ideal for a post-lunch round.
RYDER CUP VENUE 2022!!!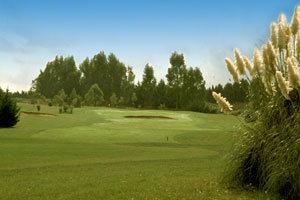 Eucalyptus
Architects: U. Grappasonni & M. Guerrini.
18 holes: 6,105m: par 72.
Rustic simplicity is the charm of the Eucalyptus Club. Not as closely manicured as some maybe, the course gently unwinds into the soft contours of the landscape. A very friendly club where you might like to start your week amongst the eucalyptus groves and prickly pears, before taking on some of the tougher latin challenges.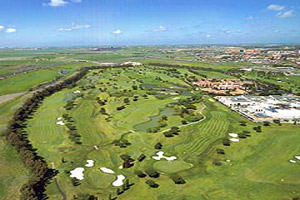 Parco dei Medici
Architect: D. Mezzacane.
18 holes: 5,908m: par 71.
An American style layout with water in play on about half the holes! There is also a slightly shorter 9-hole course. Very easily accessible just of the GRA and convenient for anyone flying to/from Leonardo da Vinci airport.