THE San Domenico & Borgo Egnazia GOLF Resorts in Puglia
Southern Italy's most luxurious golfing hideaway.

The San Domenico golf course and hotels
The San Domenico "resort" began with one old stone farmhouse (Masseria) being turned into a hyper-luxurious country retreat for a local landowner. This then evolved into a beautiful hotel, a golf course was added, then another farmhouse hotel (Masseria Cimino) and now the latest project of an entire up-market holiday village being created from nothing opposite the golf course at Borgo Egnazia: quite a set-up.
Easily reached from Bari or Brindisi airport in about an hour, and perpetually drenched in sunshine, San Domenico is the perfect spot if a short injection of sunshine, gastronomy and luxury are required.
The three hotels offer contrasting styles of accommodation - so every taste can be catered for, full details below. Keen golfers should not miss the opportunity to play at the exceptional Acaya golf course (see our dedicated Acaya page) just an easy hour's drive away.
Masseria San Domenico*****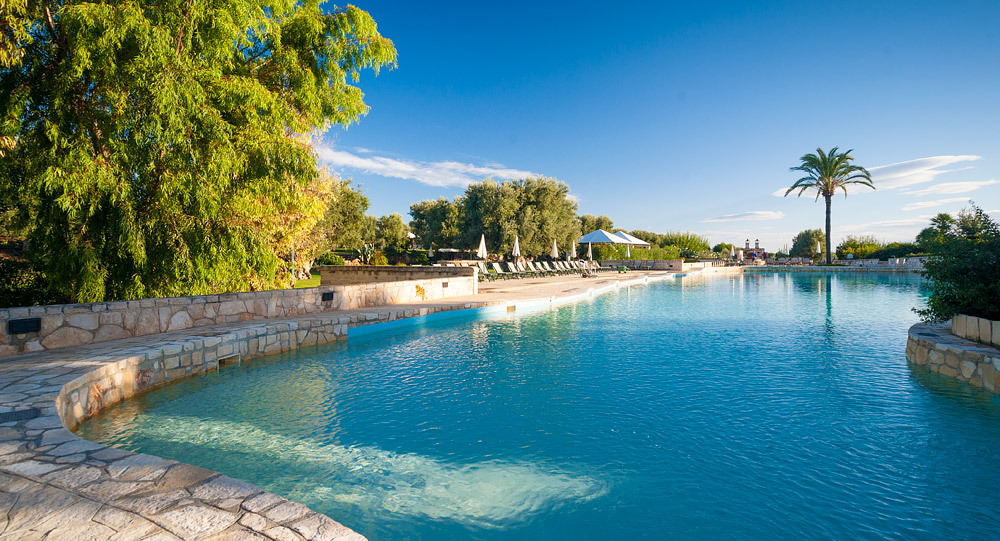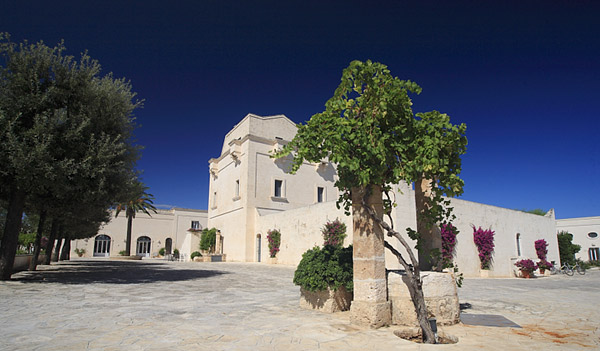 Total calm in this stately old manorial farmhouse, tucked away amidst centuries old olives groves, laurels and bay trees: it's hard to imagine a more luxurious retreat.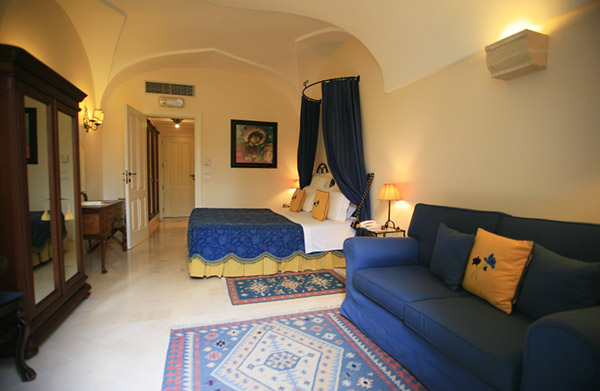 The hotel forms a rough square around a central courtyard, surrounded by gardens and all encased in thick groves of olive trees. The style of the hotel is classical with high class antique furniture throughout. There is an enormous pool in the gardens (and a subsidiary one too). Opposite the Reception area is a good sized spa with an indoor pool and all of the usual treatments available (a Roman bath is due to be added underground too).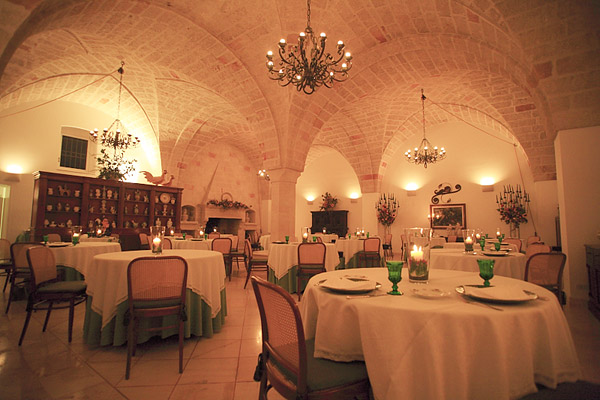 The bar has more of the feel and hush of a Club reading room: the restaurant under its vaulted ceilings serves exquisite food - even the locals rave about it! Breakfast is a marvellous array of local produce and home-made cakes, breads and pastries - don't miss your Tee-time!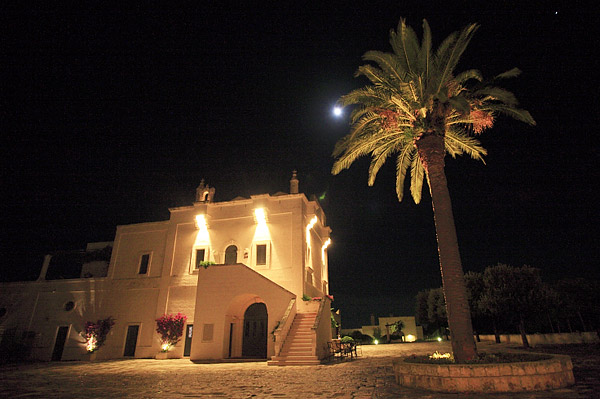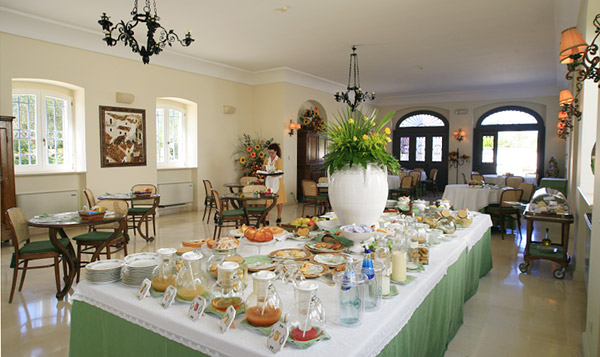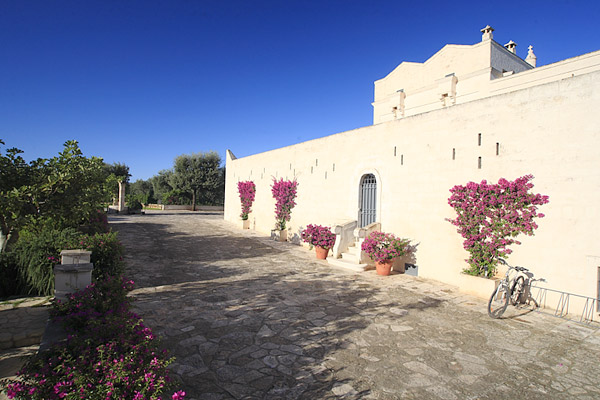 The San Domenico Golf Course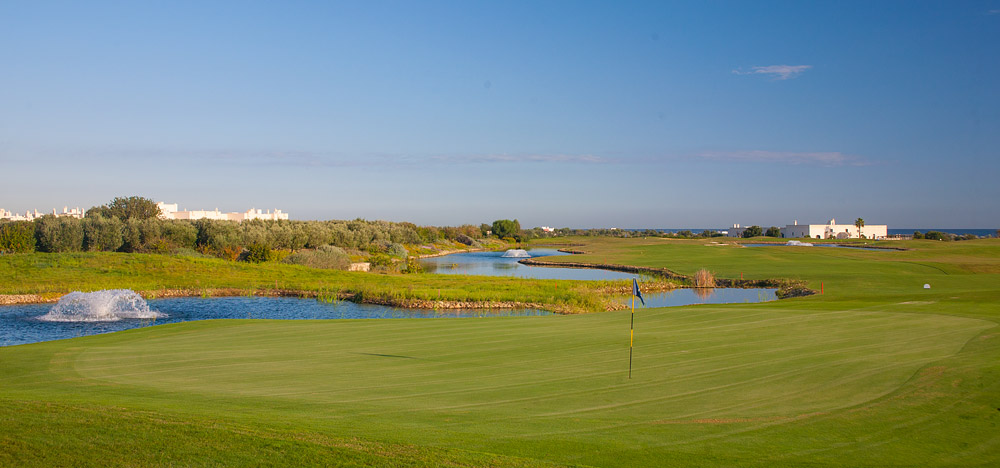 San Domenico Architect: European Golf Design (2003). 18 holes: 5,947m: par 71.
San Domenico is all about relaxation and the golf course fits neatly into this philosophy. A gentle course on flat terrain that sits between the Borgo Egnazia hotel and the coast road. The land was once olive groves and many of their squat tortured trunks still remain around the course, between the bunkers and waste areas. Many of the latter have now been planted, so resemble more areas of colourful rough than vast areas of hard-packed soil that you would expect. The holes run very close to each other (you can see the whole course from every hole) and there is a splash of water on the opening five holes - which we feel might be better as the closing five holes?

Borgo Egnazia Hotel & Villas*****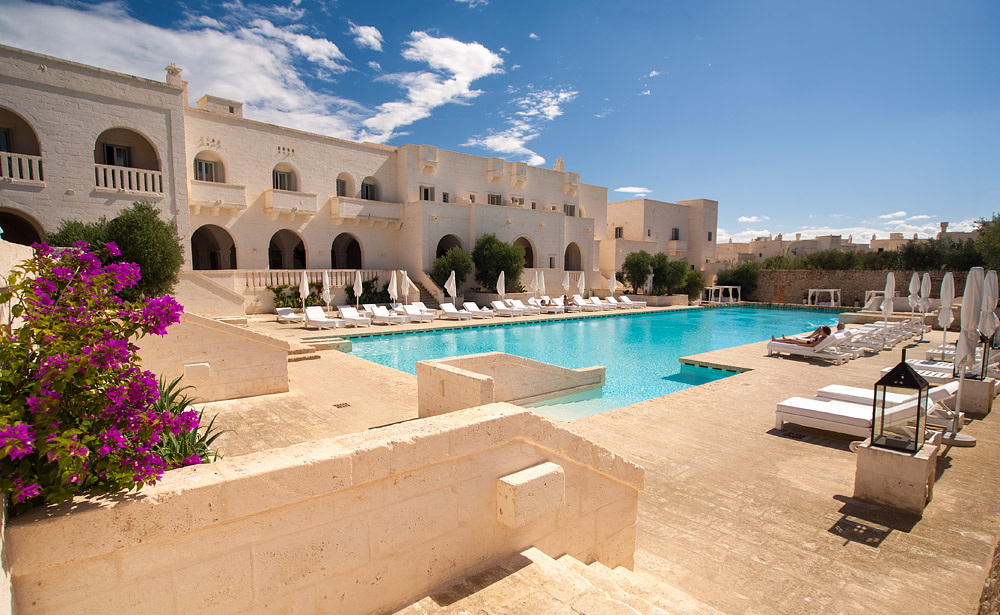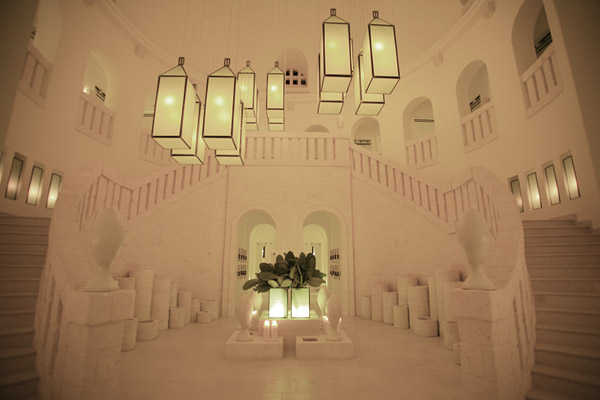 Weird and wonderful. Borgo Egnazia is the kind of hotel that polarises opinion: some are sure to love its ultra-modern style with everything painted a shade of cream and avantgarde artefacts strung around the walls; others may find it a little too "far out". One things is for sure though - it is a unique establishment!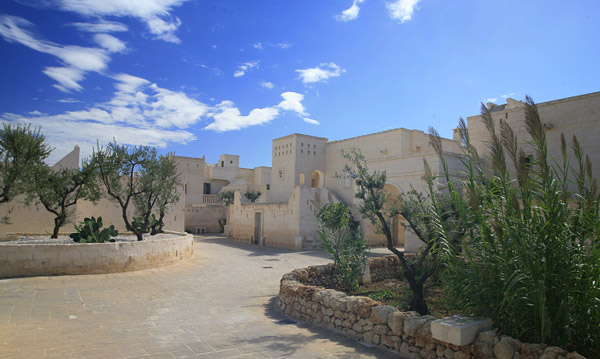 Borgo translates as 'town centre' from Italian and that is what has been created here: an hotel, villas, apartments, a town square have all been created out of an ex-wartime airfield, a remarkable vision. The San Domenico golf course is just across the lane, so very convenient for golfing.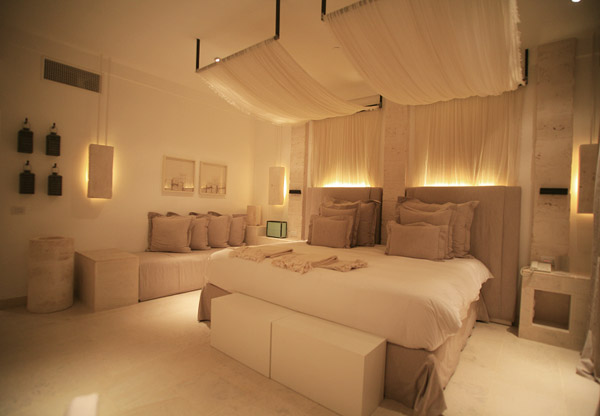 The hotel contains everything you could wish for: two big outdoor pools and another one indoors, large bedrooms with balconies (and a lifetime's supply of cushions), a large spa with all manner of treatments and equipment plus of course a bar and restaurant. The food in the latter is top quality and the tables on the terrazzo under the arches overlooking the pools are a delightful place to dine.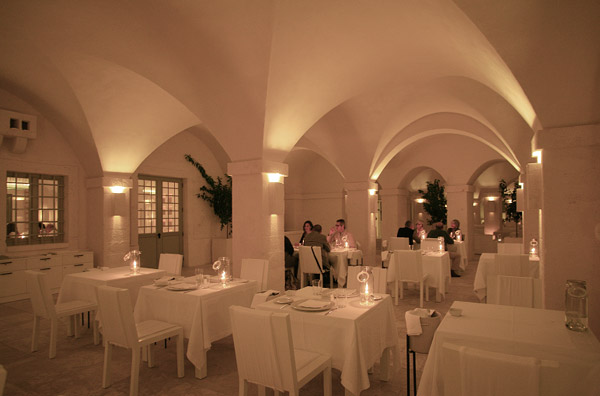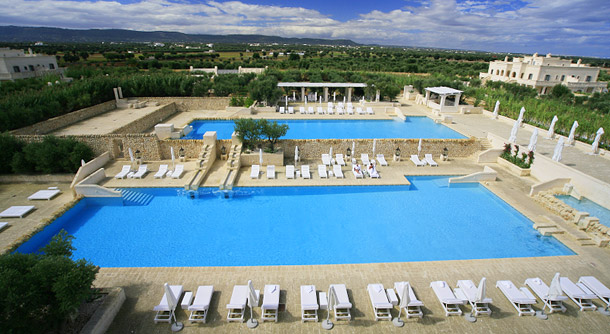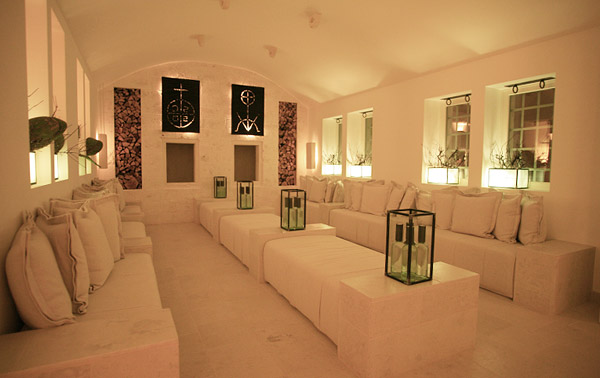 Masseria Cimino***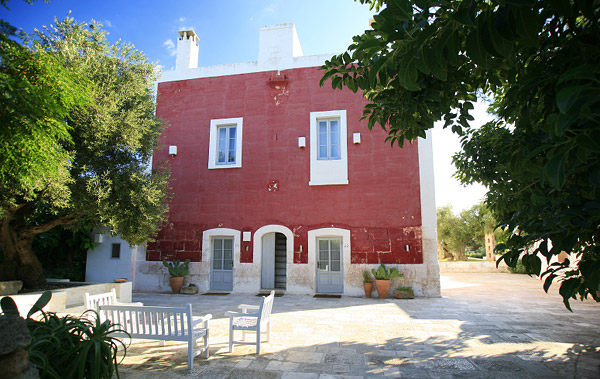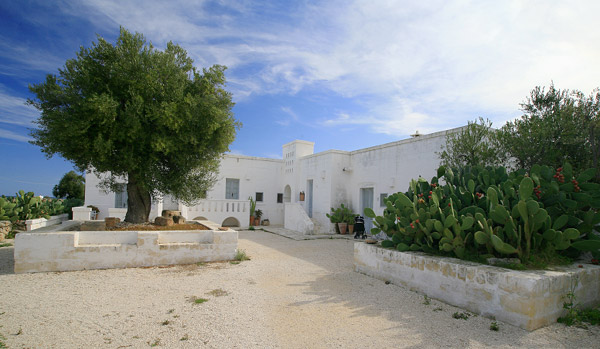 Much more simple accommodation ia available at the Masseria Cimino an "agriturismo" hotel, albeit a very nice one! The Masseria Cimino borders the San Domenico course (it lies beside the 13th Tee) and has the look, externally at least, of a working famhouse (although it isn't).
The interiors have been styled quite similarly to Borgo Egnazia, lots of white and cream shades, a little incongruous with the relaxed countryside feel.
There are twelve bedrooms spread around the old farm buildings, generally small and with shower rooms (a few have baths), air conditioned and some have little patios. Dinner and breakfast are served in the central reception and bar area. There is one sitting for dinner each evening and no menu: just a choice of two dishes for each course, plus salads and fruit, to which you help yourself. The food however is very good and portion control is down to you! There is a small pool in the grounds and a shaded area for relaxing, reading and snoozing.