THE BEST Hotels for golf HOLIDAYS IN Tuscany
Including: Montecatini Terme, Pistoia, Poggio dei Medici, Pisa & Florence.

Tamerici & Principe****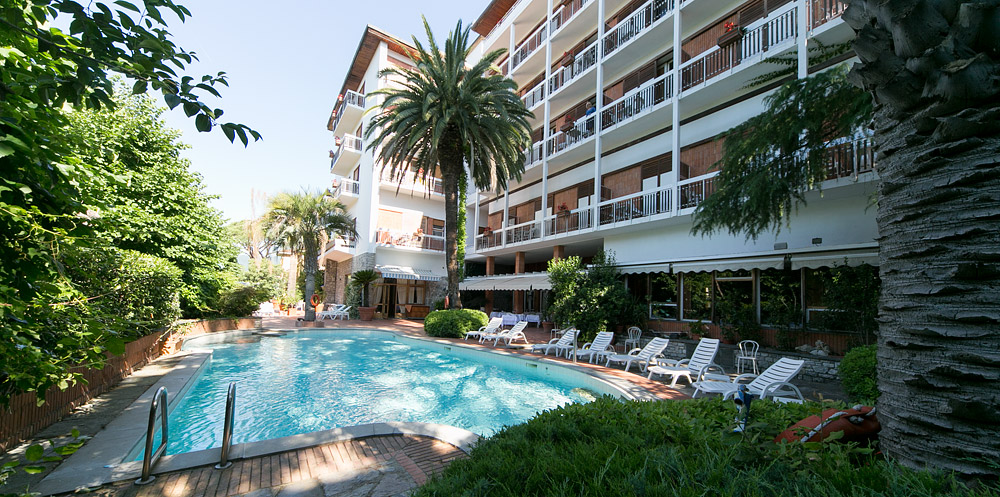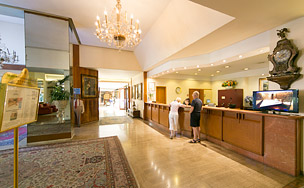 In the very centre of Montecatini Terme, close to all the restaurants, bars, shops and caffés along the main streets and to the main spas of this thermal town, the Tamerici & Principe has stood the test of time. Family owned for three generations by the Panciolis, it is one of the original hotels af Montecatini and still maintains a timeless Italian charm. The nephew is now in charge and in slowly and carefully upgrading and updating the decor and furnishings but as it's Italy, it won't be rushed...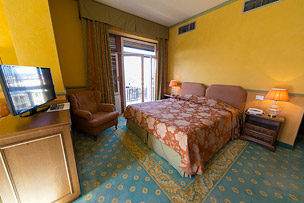 The bedrooms are furnished in an old Italian style but very comfortable and all have air conditioning. Bathrooms are a good size too and have been refreshed more recently. Nearly all of the bedrooms benefit from a balcony, either looking over the courtyard and pool or towards the gardens of the hotel next door (Grand Hotel & Pace*****).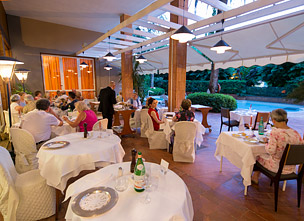 The Tamerici & Principe has a small indoor bar with adjoining lounges and in the Summer months they set up an outdoor bar on the patio, which makes a lovely spot to sit and sip. The restaurant has indoor and outdoor settings too. Dining around the pool on a Summer's evening is a very agreeable way to relax after a good day's golf. Should you wish to dine out we have a list of 'tried and tested' restaurants in Montecatini that you can stroll to within a few minutes (some very good ones).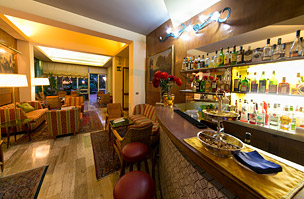 The Tamerici & Principe have recently added a small spa area to their facilities. In addition to the outdoor pool with its massage jets, there is now a sauna and jacuzzi downstairs along with a relaxation room complete with a wall of salt (good for your airways apparently!). For parking, there is a secure garage just around the corner and the concierges will be happy to park your car for you.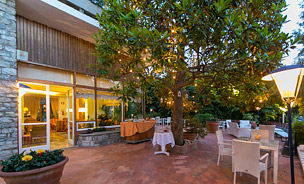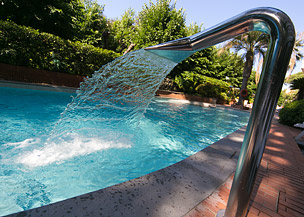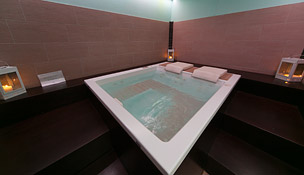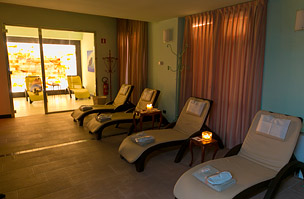 Albergo Corallo***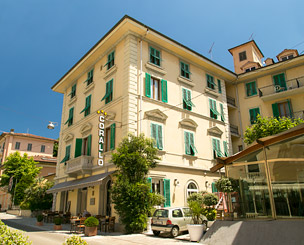 In the centre of Montecatini, but away from the main thoroughfare, the Corallo is a classic, family owned and run, small Italian hotel. The bedrooms are not enormous, but comfortable, simply decorated and all benefit from recently renovated bathrooms.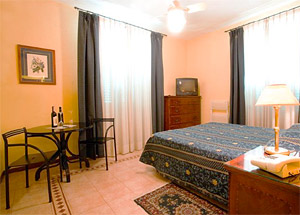 Dining at the Corallo is 'family style', i.e. waitresses scurrying back and forth offering you generous helpings from serving platters groaning with fresh pasta, then a main course or two of fish or meat, followed by something sweet for afters. On warm evenings dinner may be served out on the shaded patio.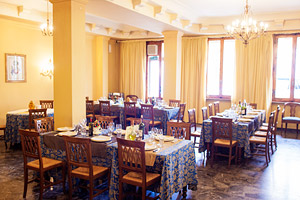 A hidden bonus of the Corallo is its small rooftop swimming pool and terrace, complete with roof bar. An ideal spot for views over the Montecatini rooftops and some post round therapy. Helpfully. the Corallo hotel also has a private car-park.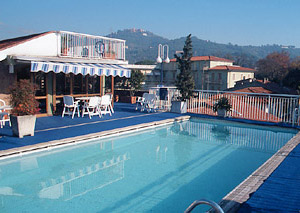 Single Supplements and Half-Board Supplements at the Corallo are remarkable value!

Patria Hotel***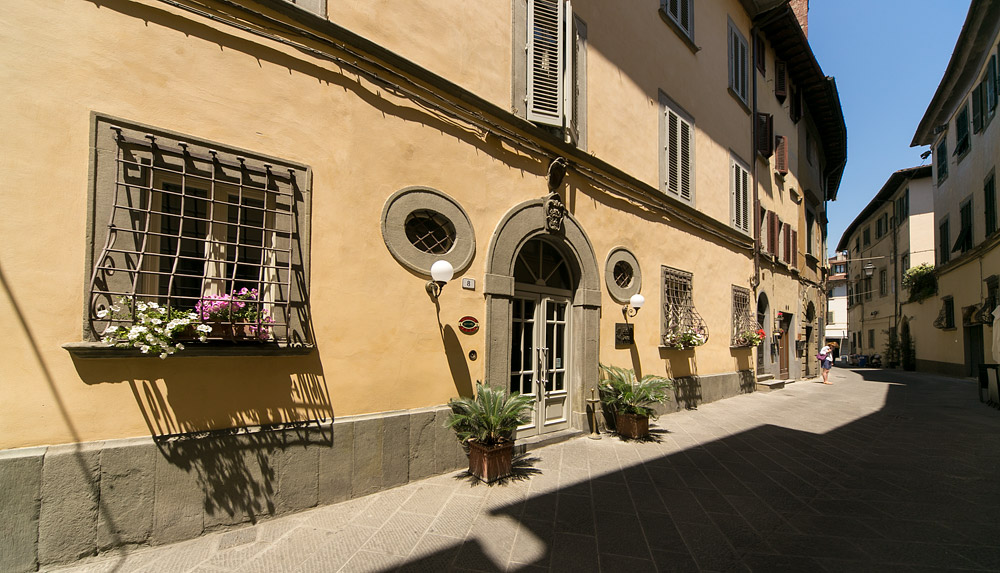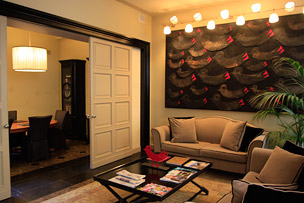 The old Tuscan town of Pistoia is like a mini-Florence. It has a couple of large piazzas around centuries old churches and its famous baptistry with radiating lanes crammed full of places to shop, sup and sip. The only thing it lacks are the crowds!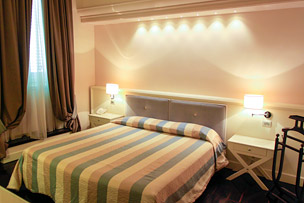 In the centre of this hive of Tuscan activity is the friendly little Patria hotel. New owners revitalised the place a few years ago, so the old exterior hides a fairly modern interior. Bedrooms are now smart and sophisticated, quiet too os the hotel is tucked down a sidestreet off one of Pistoia's main thoroughfares.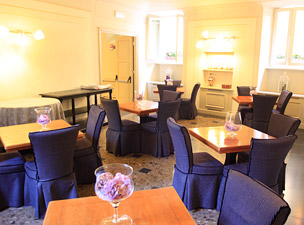 For lovers of the Tuscan lifestyle, real Italian food and wine and fans of arguably the two best golf courses in Tuscany (Le Pavoniere and Montecatini) you could not be better placed.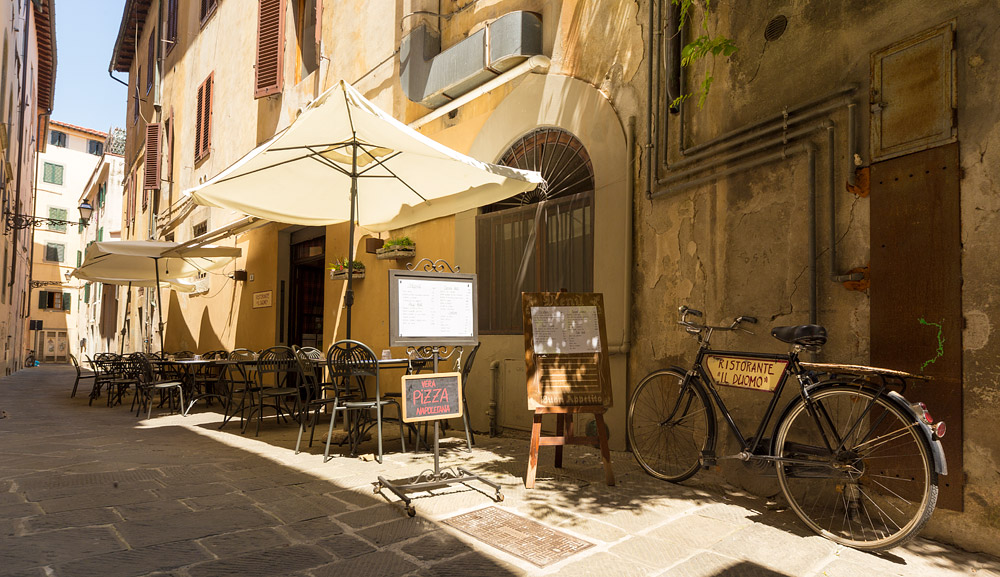 Poggio dei Medici

Resort****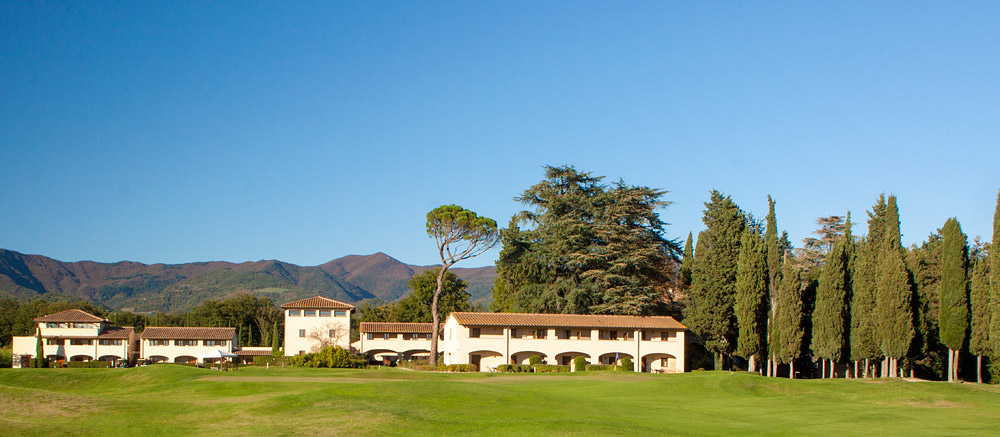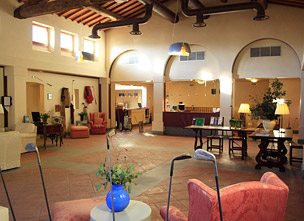 Away from it all, up in the hills, yet only 25kms. from the centre of Florence, the UNA Poggio dei Medici golf resort is an oasis of Tuscan tranquillity.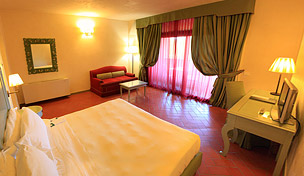 Easily accessed from Bologna airport and only half an hour from Florence the spacious, modern rooms created predominantly in restored farm buildings, make for a very peaceful break.
The hotel's characterful bar and superb restaurant are situated in the new Clubhouse where you will also find the Spa, Pro-Shop, Turkish bath, gym and outdoor swimming pool. All in all, a very stylish Tuscan retreat.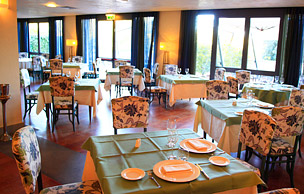 Golf included everyday & Seventh night free all year!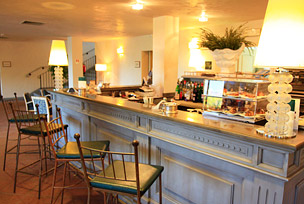 Montecatini Foresteria
(Dormy House)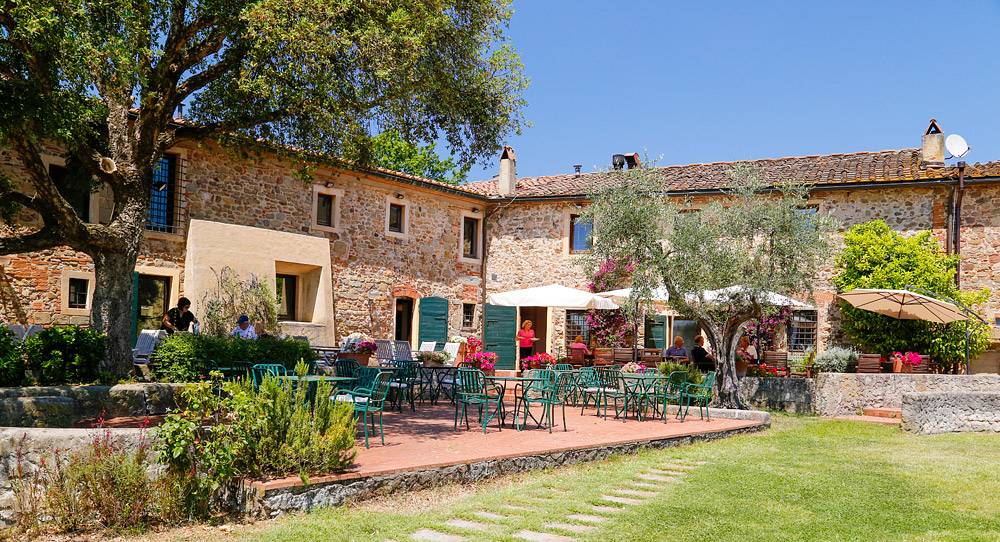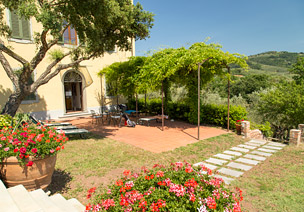 The Montecatini Golf Club sits in splendid isolation a couple of miles outside the town of Monsummano Terme amongst olive groves and farmsteads - total Tuscan tranquillity.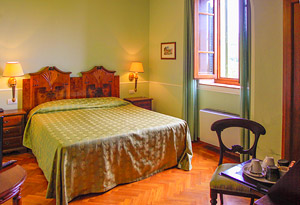 In the Clubhouse there are nine good-sized rooms that are nicely furnished and all en-suite (nothing like the minimalist Dormy House you might find at home!). All bedrooms come equipped with mini-bars and the wherewithal for brewing up your own tea and coffee. You will also have access to the Club's private pool.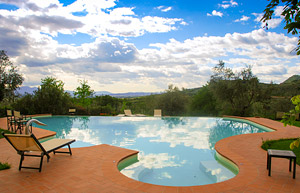 The Clubhouse restaurant is open for dinner every evening and you are likely to have the entire landscape to yourselves in total Tuscan tranquillity to languish over dinner on the vine-wreathed patio. The perfect place to create your own Italian house-party cum hideaway-holiday.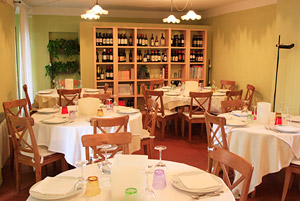 Florence & Pisa

golf holidays

If you would like to stay in the very heart of Florence or Pisa, then just let us know as there are many fine hotels in the middle of either city (although getting out to the golf courses each day will take a little longer).

The combination of a stay in Montecatini with a few nights sightseeing in town is worthy of consideration for a 'sport-and-culture' (not to mention food-and-wine) break.