The best hotels for golf holidays around Venice
Including: Treviso, Padua & Abano Terme.

Carlton Hotel***
- Treviso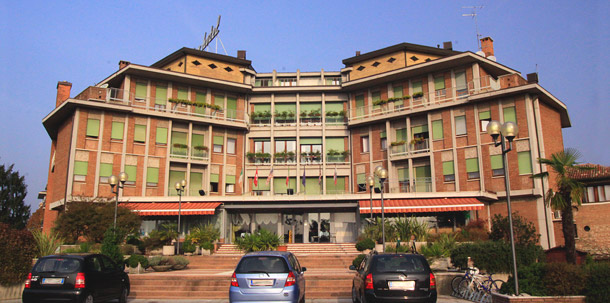 A simple hotel but perfectly located close to the centre of Treviso and the train station. The Carlton Hotel provides a clean and comfortable base for exploring all the attractions of Veneto - golfing , architectural, historical, cultural and epicurean as you please.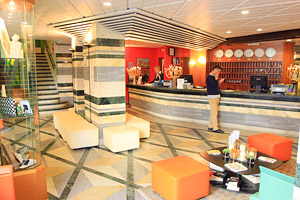 The Carlton is easily reached by car (there is a private car park) and it is only a couple of hundred yards from Treviso's main piazza, crammed with cafés and restaurants. For visiting Venice the station is just two minutes away from where it's half-an-hour on the direct train into St. Marks Square - easy!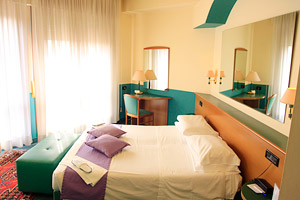 The hotel dates from the 60s and has recently been redecorated in fairly vivid colours in the lobby and lounge: bedrooms are in more subdued tones and all rooms have showers rather than bathtubs. Superior rooms are slightly larger and have 'Juliette' balconies.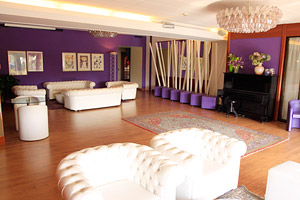 A good breakfast is served every morning but there is no restaurant at the Carlton, which will only encourage you to investigate the multitude of osterias in town!

Continental Hotel***
- Treviso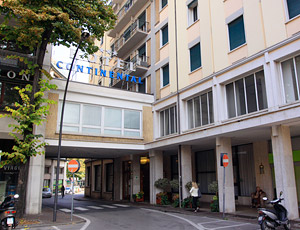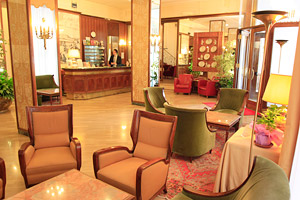 Right beside the Carlton hotel (see above) so having all the same advantages of location, but with an enclosed garage for your car.
Another simple hotel (no restaurant) but more traditionally styled and much more appealing inside than out! One of its most intriguing features being the small bar built into the remains of an old chapel.
Bedrooms are compact with all the standard amenities and most have shower cubicles as opposed to baths.

Hotel Terme Roma****
- Abano Terme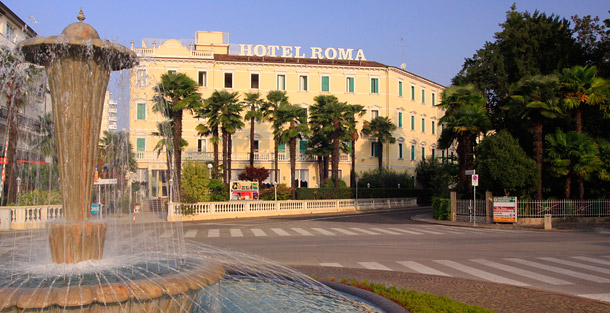 One of the original spa hotels in the spa town of Abano Terme. A town dedicated to well-being and relaxation - how nice! Every hotel in Abano is awash with spa facilities offering a multitude of treatments and therapies; the Hotel Roma is no exception. What's nice about the Roma is that those 'taking the waters' are tucked away in a dedicated spa centre in the basement whilst those present purely for relaxation can enjoy the indoor and outdoor pools on the first floor.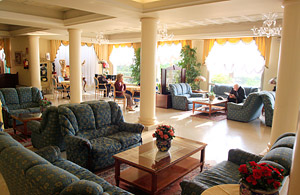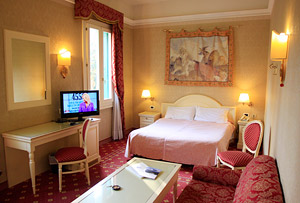 The style of the Roma is old school Italian and well cared for by the family that have owned it for several generations. Breakfast is extensive and served in the large dining room. Dinner is served here too in the family style with most guests eating in (and sitting down at the same time each evening). If you would rather dine out there are several restaurants spread around the pedestrianised centre of town.