HOTELS FOR GOLF HOLIDAYS IN SESIMBRA, SETUBAL & TROIA
The best places to stay for golf breaks south of Lisbon.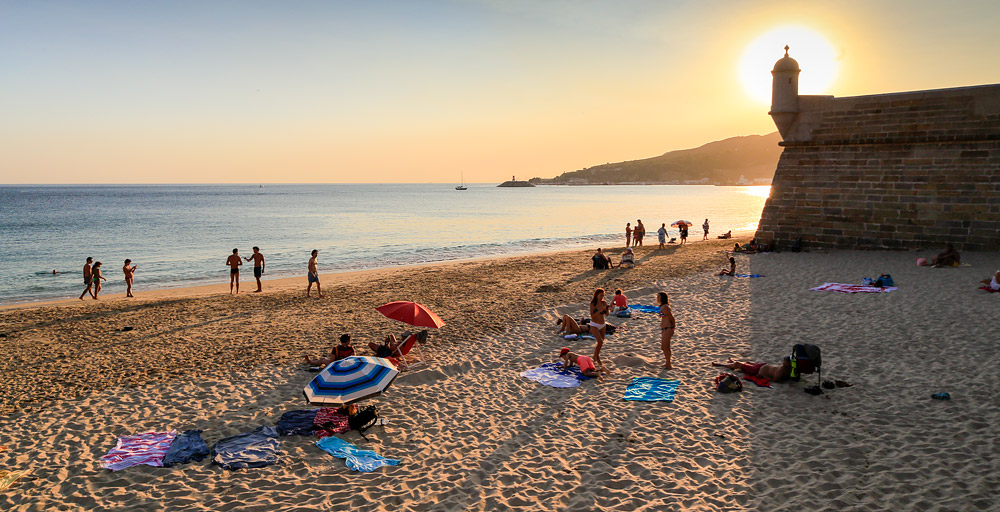 Golf holidays in Setubal & Sesimbra - South Lisbon
The area South of Lisbon just over the (very impressive) bridges is surprisingly quite built-up. However once you get down as far as Setubal and Sesimbra things calm down quite a bit, making it a much greener environment and more relaxed area of Lisbon for golf holidays in Portugal.
Around Setubal and Sesimbra there are some excellent golf courses to play: Troia, Quinta do Peru and Ribagolfe are exceptional Portuguese Golf Clubs; Aroeira and Montado are great for some relaxing Portuguese holiday golf.
Setubal golf holidays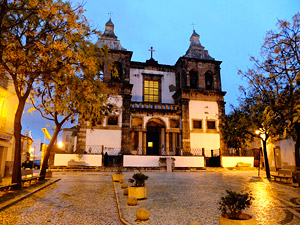 Setubal is more of a business town with traffic and trade heading to and from the Troia ferry that links the South of Portugal with the capital.  This makes it great for out-of-season golfing as the town is alive and kicking all year long (it also means that prices are local as opposed to tourist).You may not find much English spoken and you may well find that you are the only tourists in town! However, the locals are very friendly and willing to help so deploying your best sign language should ensure that you end up with what you were after!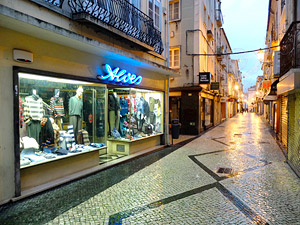 Sesimbra golf holidays
Sesimbra is an established holiday spot due to its long sandy beaches that are sheltered from the Atlantic by the Lisbon headland. An old Portuguese town sits on the hillside sloping down to a seafront that has been developed over the years with hotels and restaurants.  From here the courses at Aroeira and Quinta do Peru are very easy to get to as is the legendary Troia.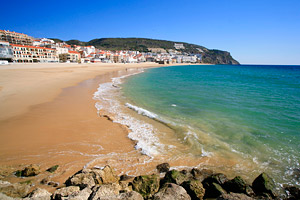 Dining out in Setubal & Sesimbra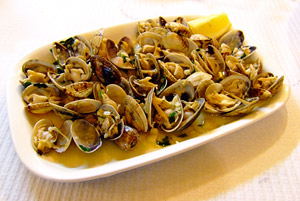 In both areas you will always find some good restaurants open and as always in Portugal there are plenty of fish restaurants to choose from, particularly in Sesimbra. In Setubal there are likely to be more options for meat eaters, but pescatorians will not go hungry! Wherever you stay make sure you make the most of the Pastel de Nata (below) with your morning coffee - a delicious custard tartlet that is a Lisbon speciality, yum!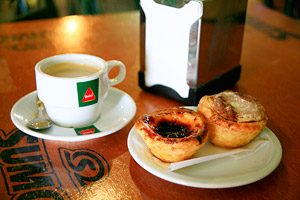 Getting to Setubal & Sesimbra
Travelling to your golf holiday in Sesimbra or Setubal could hardly be any easier with so many flights to Portugal's capital city: Lisbon. From the airport you just head south over the Tagus on the motorway and in just under an hour you will be arriving at your hotel (or striding towards the first Tee). Setubal is located just five minutes form the motorway, Sesimbra will take about twenty minutes depending on traffic and the time of year.
We can arrange flights for you to Lisbon with British Airways, TAP or any of the lo-cost airlines or we are equally happy to let you book these yourselves if you prefer?
We can arrange a hire-car for the duration of your holiday, alternatively we have a very reliable coach and minibus company that we use if you prefer to be chauffeured from golf course to hotel and back during your golf holiday in Setubal or Sesimbra.
Getting to Troia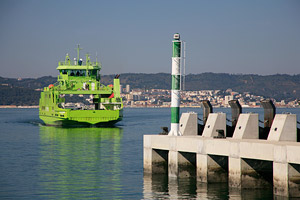 A great fun little trip on the twenty minute ferry from the centre of Setubal. Just turn up at the slipway and buy your ticket from the man patrolling the queue. Drive on, then drive off twenty minutes later practically into the Clubhouse!
You could even travel over as foot passengers (if you were staying in the centre of Setubal for instance) and walk to Troia Golf Club from the far side, although it will take about half-an-hour.