SESIMBRA, SETUBAL & TROIA HOTELS
The best places to stay for golf holidays south of Lisbon.

Hotel do Mar****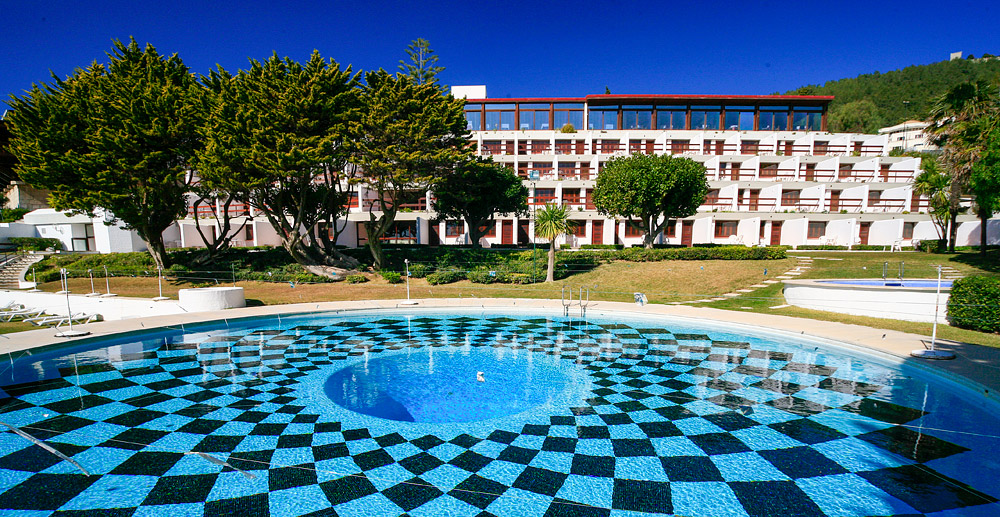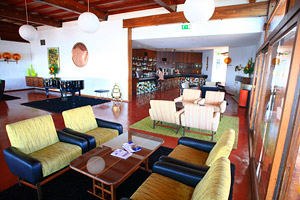 Sesimbra is an older style Portuguese beach resort that has catered to thousands upon thousands of tourists over the years looking to profit from its stretch of sunny sandy beach. The Hotel do Mar has one of the prime positions, at the western end of town cascading down the hillside to the sea. The way the hotel is built backing into the hillside assures every room of a sea-view, if your room has a balcony so much the better (most rooms do at a small supplement).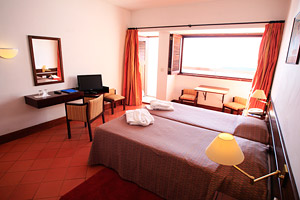 Although an older hotel, the founder's family still run it and lavish sufficient care and attention on their pride and joy that it is always in tip top shape. From the restaurant and bar with its wooden verandah there are lovely views over the beach and pool. There is also an indoor pool in the spa area plus sauna and treatments available.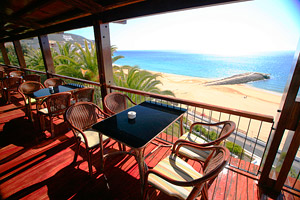 Lying to the West of Setubal, Sesimbra is well placed for the Quinta do Peru, Aroeira, Troia and Montado golf courses, getting across to the 36-holes at Riba will take a little longer, but the main roads and motorway are good.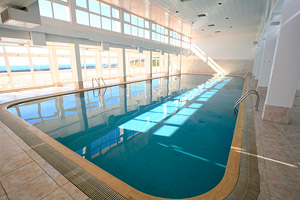 Esperenca Centro***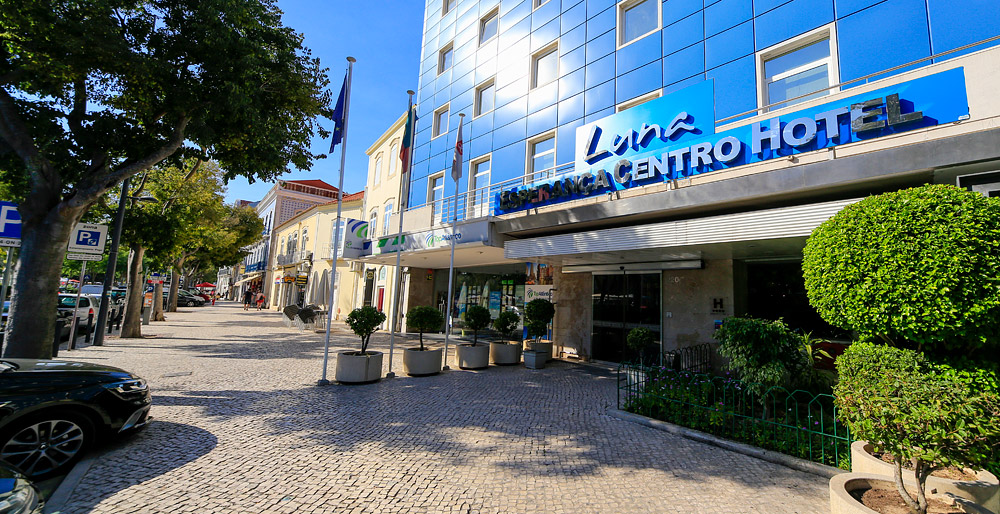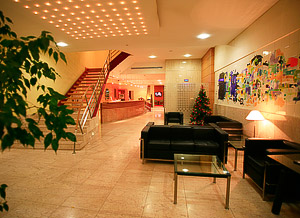 If all you need for your golf holiday in Portugal is a simple, clean and tidy hotel that is surrounded by good golf and good restaurants, then the Esperenca Centro in the centre of Setubal (practically opposite the Troia ferry) will fit your bill nicely.
No pool or restaurant at this business-like hotel but there are many places to wine and dine in the streets all around the hotel.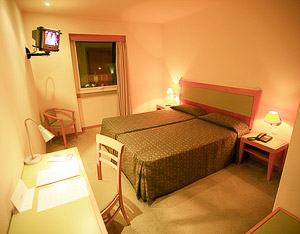 Montado Golf Resort***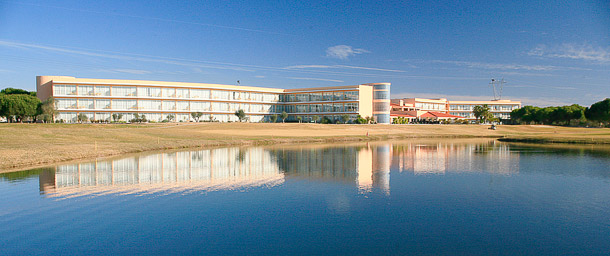 The Montado golf resort is just a little outside Setubal but handily placed for the main roads so getting to Riba and the other golf courses around Setubal is relatively easy.
The hotel is encircled by its own course, which is an entertaining test of golf and after your round you can reflect on your performance from the comfort of your balcony overlooking the still waters of the 18th lake.
The hotel has an indoor pool and small spa area, a friendly little clubhouse bar and a very good restaurant. For dining out, a short drive into Setubal will be required. Oenophiles should note that there are several of Portugal's finest vineyards close by.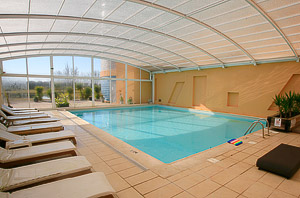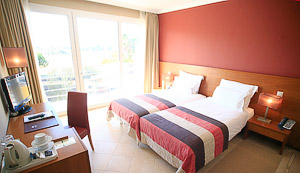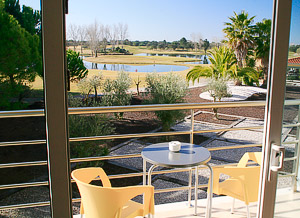 Troia Design Hotel****

If you can't get enough of the magical Troia golf course then there is only one place to stay, the new marina development at the very tip of the Troia peninsula. A quiet little spot with a smart modern hotel surrounded by the waters of the marina and Atlantic Ocean.