THE BEST HOTELS IN TAVIRA FOR GOLF HOLIDAYS
Our recommended hotels for golf breaks east of Faro.

Vila Gale Tavira****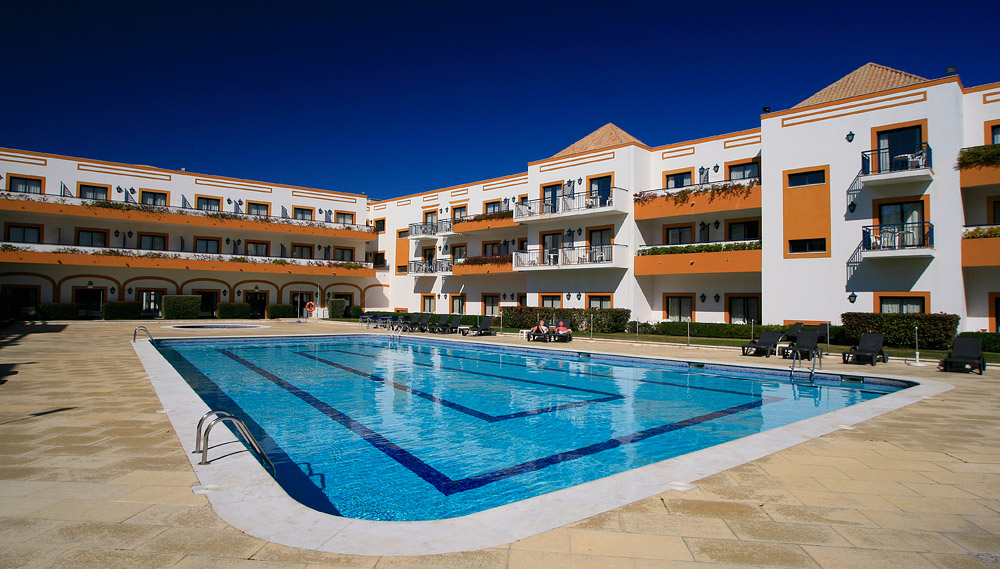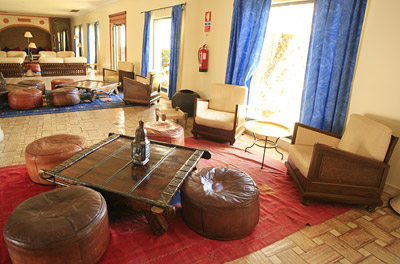 The Vila Galé hotel is a pretty big establishment built on one side of the town, beside Tavira's Market Hall and just a five-minute stroll into the main square beside the river. Strikingly spacious as you enter the reception, the bedrooms form a rectangle around a central garden area and swimming pool.  Rooms are all of a good size and the internal ones have balconies looking over the swimming pool.
When it comes to dining the restaurant is split into two: one side is always buffet style (including lunchtimes); the other side an à la carte service is provided.  There are plenty more places to eat in town and we will of course recommend some of the very best for you.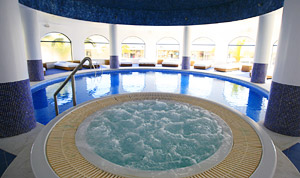 The hotel bar is large too and expands out towards the pool patio in the warmer months.  There is an indoor pool to be found in the spa area across the garden from Reception, along with a jacuzzi and several cubicles for massages, hydro-massages and other relaxation therapies. The hotel also has a convenient underground car-park (for which there is a small nightly fee).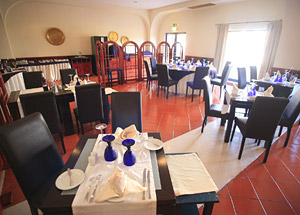 Pousada de Tavira*****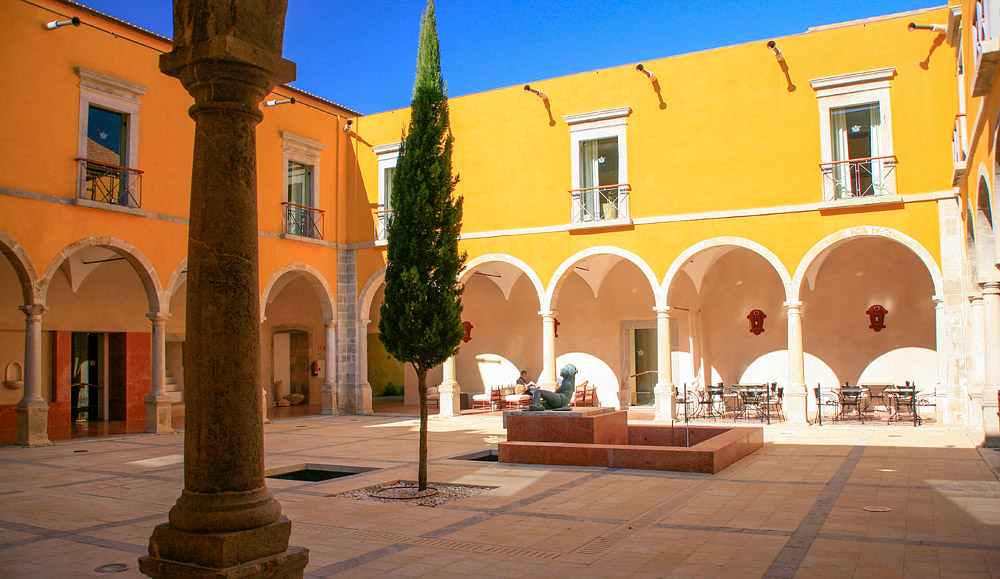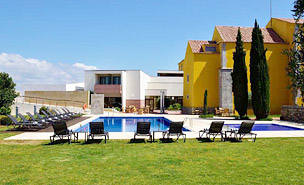 For a luxury golf holiday in Tavira there is only one place to stay: the five-star Pousada de Convento da Graça. Tucked away in the upper parts of the old town, close to the ancient whitewashed church, this charming 16th Century convent has been transformed into a peaceful hideaway.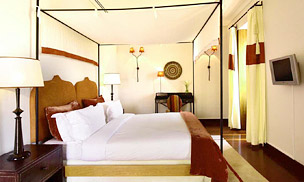 From the Pousada de Tavira (as it is more commonly known) the whole town is at your feet: you can investigate all that Tavira has to offer, stroll down the narrow cobbled streets to the restaurants around the river-port or just relax in the shady quadrangle and secluded garden beside the pool.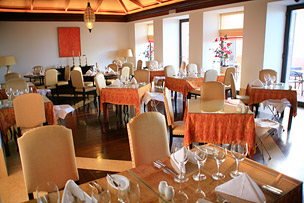 There are some bedrooms in the old parts of the convent but most of the sleeping quarters are to be found in the modern extension, which has been tastefully added to the original. For dining, there is a great restaurant within the walls (as in all Pousadas) and without there are many many more options in the streets of Tavira.

Monte Rei Villas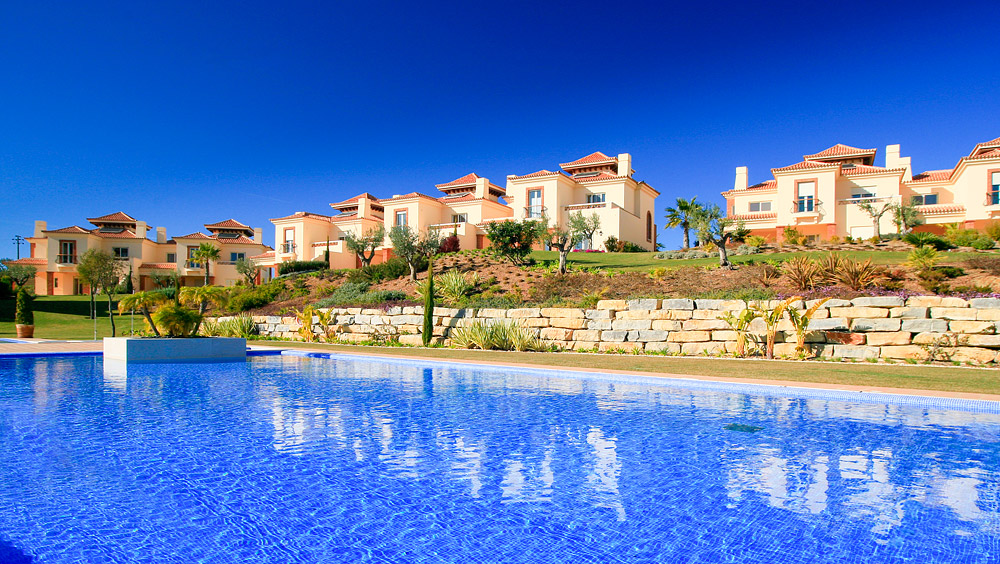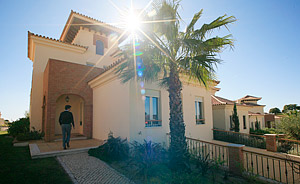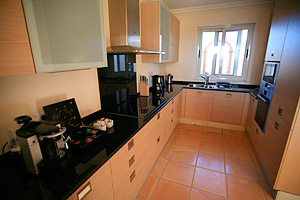 The exclusive Monte Rei Golf & Country Club has a variety of newly-built villas to rent, should you prefer this style of accommodation.
Monte Rei has created the 'O Miradouro Village' to one side of the course, an outcrop of pretty pink villas with their own pool, bar and restaurant; although you can of course self-cater should you have any budding Masterchefs in your party.  For the ultimate in privacy and service it is also possible to arrange for a private chef to cook for your party in your villa.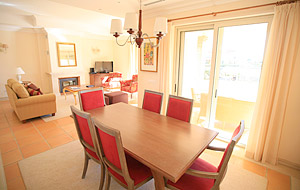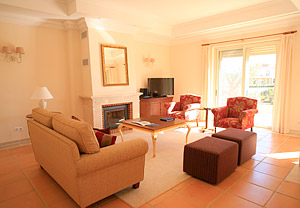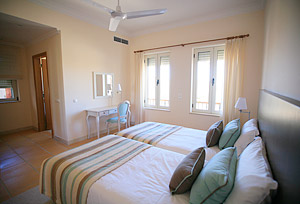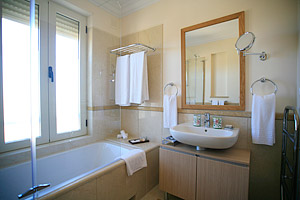 The Monte Rei Villas have one to three bedrooms, so can accommodate any combination of party size and make-up.  The village also has tennis courts, a small spa and gym.