THE BEST HOTELS FOR SOTOGRANDE & ESTEPONA GOLF HOLIDAYS
Reviews of our recommended hotels in Sotogrande & Estepona.

Club Maritímo Sotogrande****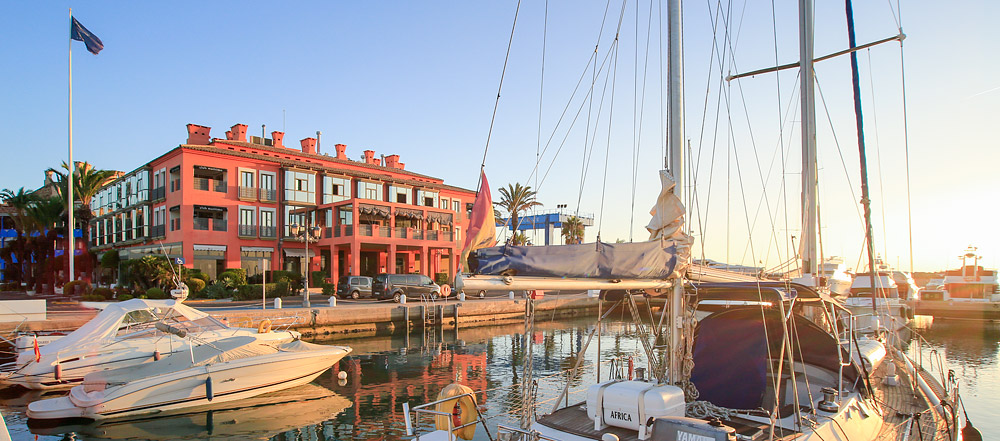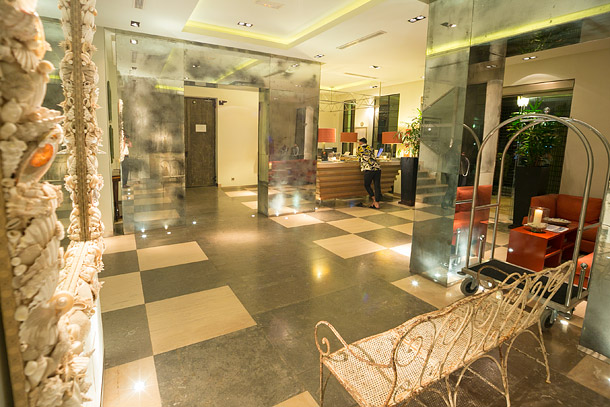 In our opinion, by far the best location in Sotogrande: on the marina amongst the plush villas of the Sotogrande Private Estate.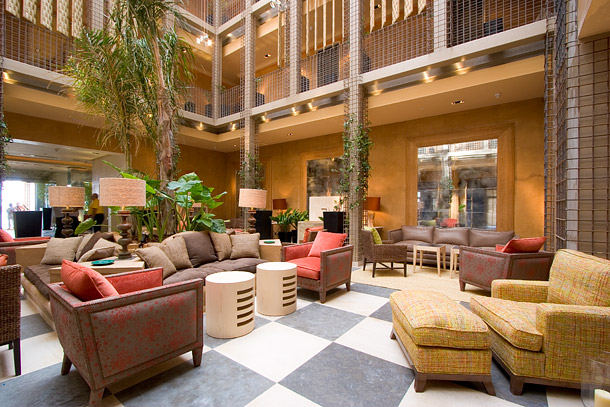 Club Maritìmo is a stylish, modern hotel that is surrounded by the bars and restaurants that Sotogrande has to offer. Abuzz with activity during the summer months, in Spring and Autumn it is a little quieter, offering the perfect venue for a relaxing stay amongst the lapping waters of the marina and gently chinking of the mast-stays.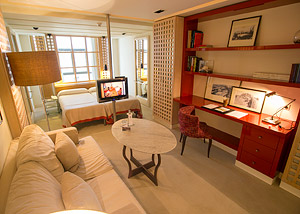 The standard bedrooms at the Club Maritimo are on the cutting edge of style: open-plan bedrooms, sitting rooms and shower-rooms, that maximize the available space. Junior Suites and Corner Suites, on the top floor, are also available that go as far as pedestal baths in the middle of the bedroom - very avante garde!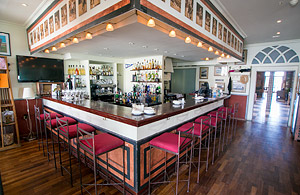 The hotel bar is most welcoming and spills out onto the waterside patio, which in turn blends with the outdoor tables of the restaurant. In the restaurant you will find a blend of traditional and contemporary European cuisine to placate your palate. Within a short stroll around the quayside, you will find a variety of other options for dinner too.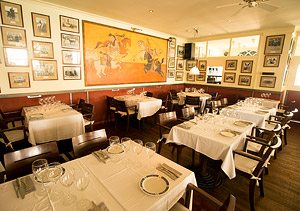 Gran Hotel Elba Estepona*****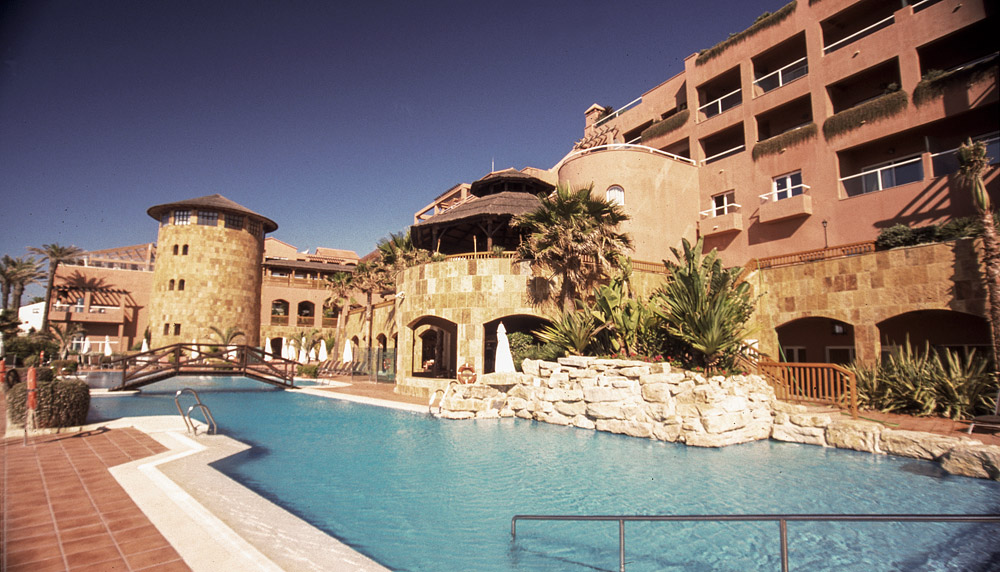 A superb hotel that offers just about everything you might wish for on a golf holiday in Estepona! The Gran Hotel combines luxury with easy accessibility to the nightlife in Estepona (of which there's quite a lot) and all the golf courses that stretch along the coastline between Marbella and Gibraltar.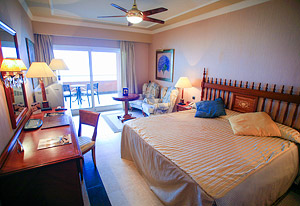 The Gran Hotel Elba Estepona covers a large area between the main coast road and the Mediterranean. The main road makes for easy access and the soundproofed hotel building shields the extensive sun deck and pool area from any road noise.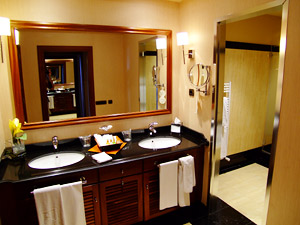 The bedrooms are very spacious with large bathrooms too and nearly all have balconies that look out over the swimming pool and coastline. Besides the large outdoor pool there is also a indoor pool and spa area. Just the job for an out of season dip or some well earned pampering.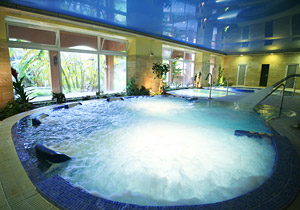 For dining in the hotel there are four restaurants at your disposal - so quite a choice without evening venturing out! In the airy lobby there is a small bar with waiter service covering wherever you may choose to relax.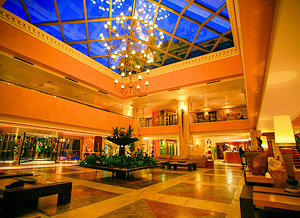 Later on, the piano bar opens up downstairs providing the perfect spot for extended relaxation and that last nightcap...