THE BEST COURSES FOR GOLF BREAKS AROUND CHANTILLY
Including: Chantilly Vineuil, Club du Lys, Apremont & Chateau de Raray.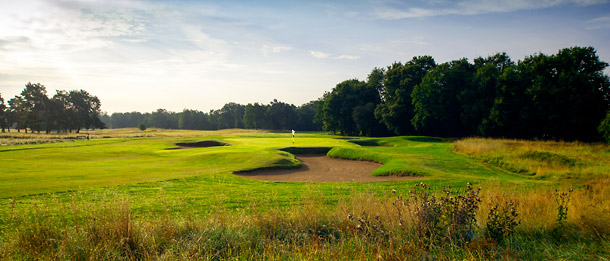 Chantilly - Vineuil Architect: T. Simpson (1903). 18 holes: 6,396m: par 71.
Regularly voted the best course in France.  Vineuil has hardly changed since it was crafted by the canny Tom Simpson, who added little and took nothing away from this lovely land.  Natural woodland golf with a graceful Clubhouse that has let time slip by unnoticed. Quite simply, a must.
N.B. Only one buggy available and you will need a doctor's note to use it.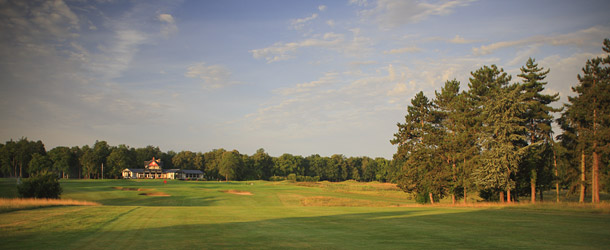 Chantilly - LongEres Architect: D. Steel. 18 holes: 6,338m: par 72.
The other course at Chantilly Golf Club that complements its senior sibling appropriately.  Longères is a very good test in its own right, (maybe even tougher than Vineuil?) over very similar terrain and Donald Steel made a good fist of designing it in keeping with the famous Vineuil (thankfully!).


Apremont Architect: J. Jacobs. 18 holes: 6436m: par 72.
Resolutely holds its position in John Jacobs' personal top ten. Carved through established woodland that boasts a huge variety of trees and colours: especially pretty in the Autumn. A fair test of golf with many dog-legs to plot your way around. Superb Clubhouse facilities, including Japanese baths and saunas.


Paris International Golf Club Architect: J. Nicklaus. 18 holes: 6319m: par 72.

A wonderful Jack Nicklaus design: rolling tree-lined countryside, deep forest, plus the odd island green... The level front nine with its large water hazards contrasts quite markedly with the swooping hills and thick forest of the back nine. Always in fantastic condition, loved by everybody who plays here.
Occasionally accessible to visitors by special request - please ask us if you are interested in playing.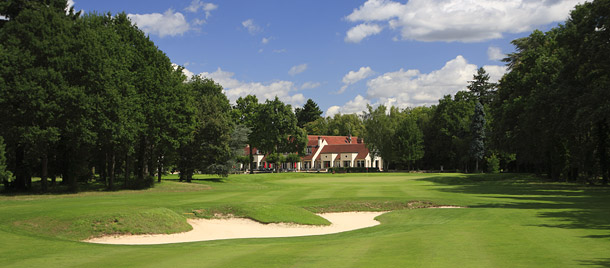 International Club du Lys

Les ChEnes Architect: T. Simpson. 18 holes: 6022m: par 71.
Lovely parkland course, similar to Chantilly Vineuil in many ways (same course architect). Les Chenes (the Oaks) winds its way through the thick forest surrounding the Clubhouse with many dog-legs demanding distance control from the Tee. A little on the short side for some perhaps but easily walked so a 36-hole day here with lunch in the superb Clubhouse makes for a wonderful golfing day out.
Les Bouleaux 18 holes.
A shorter, tighter course, with limited bunkering and intertwined amongst Les Chenes. Ideal for walking off the undoubtedly fine lunch you will have enjoyed!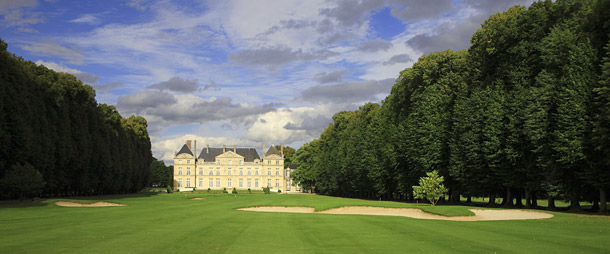 ChAteau de Raray Architect: P. Léglise. 18 holes: 6455m: par 72.
Very enjoyable woodland layout, through thick forest (Woburnesque?) in the grounds of a fine Chateau. Easy walking with just a few gentle slopes and hummocks shaping the holes. Scene of the Montgomery v Furyk match and famed also for its role as the setting for the original 1930's black & white film "Beauty and the Beast".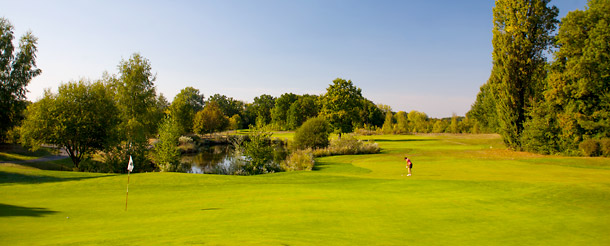 Isle Adam Architect: R. Fream 18 holes: 6,188m: par 72.
A little further away from Chantilly, but under an hour's drive, Isle Adam is a well-established golf club that spreads over some interesting, heavily wooded terrain. Most of the course is on flattish land alongside the river, which comes into play here and there. There are also two hillier sections which are more strenuous going, but give rise to beautiful looking tee-shots looking down onto tree-lined Fairways.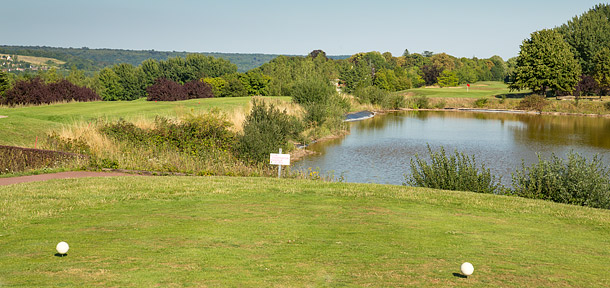 Mont-Griffon Architect: T. Huau. 18 + 9 holes: 5905m: par 72.
A modern layout in a more US style with slick greens and plenty of water hazards. Sitting up high on a plateau to the South of Chantilly the course looks out over the forests of Chantilly. The complex also has a formidable 9-hole course, short course, vast range and golf academy.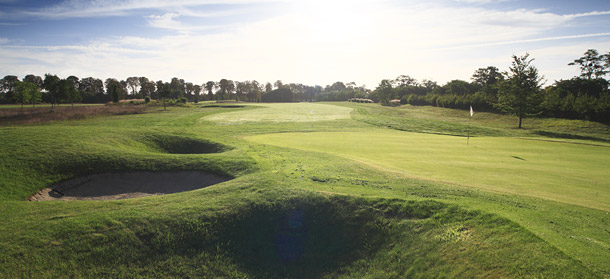 Foret de Chantilly Architect: T. Nelson (1993). 18 holes: 6209m: par 72.
The course around the Dolce hotel and one that has improved well over the years with the trees and shrubs that were planted to add shape to the open flat land now starting to fill-out. However, many holes are still open to "self-expression" with the driver and the Greens are very good making the Dolce course an ideal venue to start your week with a gentle round upon arrival at the hotel.